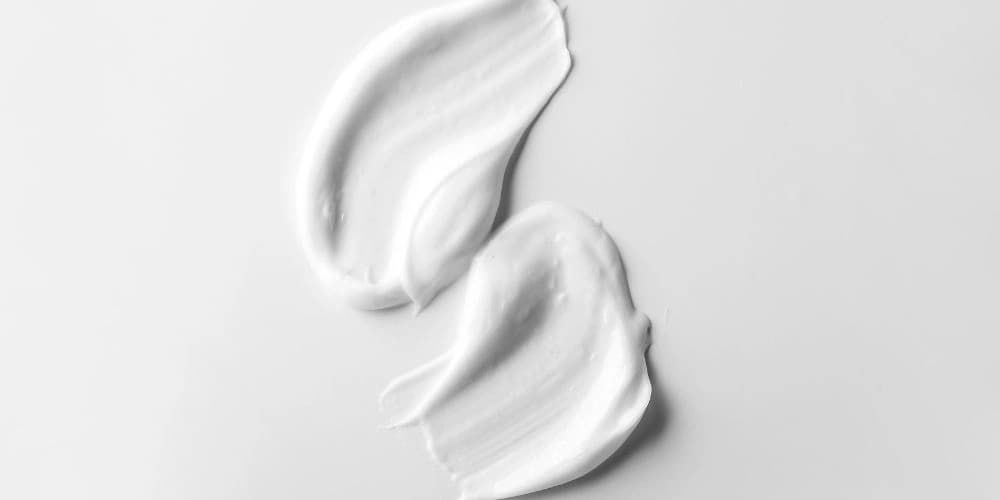 Do we apply cream after a face mask? Key rules for skincare with a moisturizing mask.
One of the key steps in daily facial care is the use of appropriate products, among which the face mask plays a significant role. Choosing a mask is just as important as the way it's used. A moisturizing mask can be a real elixir of youth, but only when we know how to use it correctly. In the following sections, we will discuss why its use is so important and what skincare steps are worth taking after its application.
Why is a moisturizing mask so important?
The skin serves as our protective barrier against external factors such as pollutants, UV radiation, and wind. To effectively fulfill its role, it requires consistent hydration. A moisturizing mask is not just a cosmetic product, but primarily an effective tool in combating skin dryness.
By using a moisturizing mask, we provide our skin with an intense dose of hydrating ingredients that quickly and deeply penetrate the epidermis. As a result, the skin becomes more elastic, soft, and radiant. The moisturizing mask also aids in filling fine lines and wrinkles, making them less visible.
Another important aspect is that properly hydrated skin is less prone to irritations and redness. This operates on the principle of rebuilding the skin's natural lipid barrier, making it more resistant to the adverse effects of external factors.
A moisturizing mask not only beautifully nurtures the skin but also regenerates and strengthens it. By regularly using it, we invest in the health and beauty of our complexion for many years.
Cream after a mask - yes or no?
In the world of cosmetics, many questions and doubts arise about the correct order of product application. One of the most common inquiries is whether to apply cream after using a face mask. The answer isn't straightforward and depends on the product we're using.
When should you apply cream after using a mask?
If we use a sheet mask or a moisturizing mask that should be rinsed off after a certain time, then a face cream should be applied afterward. The moisturizing mask provides an intense dose of hydrating and nutritious ingredients to the skin. However, its effects might be short-lived if not properly "sealed" within the skin. Cream acts as a barrier, protecting the skin by retaining valuable ingredients and preventing water evaporation. Hence, the effects of the mask remain visible and palpable for a longer duration.
Choosing a cream after the mask, it's wise to follow certain principles. It should primarily complement the mask's effects. If the mask focuses on hydration, an ideal supplement would be a moisturizing cream. If the mask was regenerative, choose a cream with similar properties.
When using a sheet mask or a moisturizing face mask that needs rinsing, applying cream afterward is not just advisable but essential. The right cream amplifies the mask's effects, allowing you to enjoy healthy and radiant skin longer. It's worth taking a moment to select a suitable product that will perfectly complement your daily skincare routine.
When is it not necessary to apply cream after a moisturizing mask?
However, there are moisturizing masks after which you don't need to apply additional face cream.
One such product is the Nudmuses multi-purpose moisturizing mask. This 3-in-1 cosmetic can be used as a soothing moisturizing mask after exfoliation or when your skin needs regenerative dressing, as an overnight mask to wake up to soft, smooth, and radiant skin, and as a day cream for dry or dehydrated skin types. Ingredients like niacinamide, green tea extract, and saccharide isomerate make this creamy mask an effective care for every skin type, especially dry and dull skin.
Another type of face masks that don't require cream afterward are the "sleeping masks". These are specialized masks intended for overnight use. They usually have a creamy consistency and work throughout the night, supplying the skin with essential ingredients. After using them, there's no need to apply any cream.
Despite the aforementioned situations, for most people, it's recommended to use a cream after a moisturizing mask to reinforce skincare effects and ensure long-lasting hydration.
Proper skincare using a moisturizing mask
The skincare ritual using a moisturizing mask can be divided into several stages:
Cleansing: The key stage is thorough skin cleansing, so we always start the skincare ritual with this step. Before applying the mask, make sure you have removed all impurities and makeup residues. Use gentle cleansing gels or milks that do not disturb the skin's natural lipid barrier. Clean skin better absorbs the nutrients from the mask.
Toning and serum: Before applying the mask, you can use a toner and an appropriately chosen serum.
Applying the mask: Apply the moisturizing mask evenly, avoiding the eye and mouth areas. If it's a sheet mask, make sure it adheres well to the skin, eliminating any air bubbles.
Action time: The time the mask should remain on the face depends on its type and ingredients. Usually, the manufacturer provides the recommended time on the package - ranging from 10 to 30 minutes. It's essential to adhere to this to avoid drying out the skin or causing irritation.
Rinsing: After the recommended time has elapsed, the mask should be washed off (unless the product's packaging indicates otherwise). Use warm, not hot, water and gently remove the mask, avoiding tugging or pulling the skin. If you used a sheet mask, simply remove it and massage the remaining product into the skin.
Cream after the mask: Even after the best moisturizing mask, it's good to apply a cream. It acts as a "seal" that locks in the mask's nutrients, ensuring long-lasting moisture and protection from external factors. When choosing a cream, consider its composition and function so that it complements the mask you used.
By following these guidelines, you can maximize the potential of your moisturizing mask, giving your skin what it needs - deep hydration, nourishment, and regeneration.
Skincare with a moisturizing mask is key to healthy, radiant skin. Using the mask correctly and complementing its effects with cream ensures maximum benefits. Remember, our skin deserves the utmost care, and regularly using a moisturizing mask in our daily routine is one of the best ways to care for it. We encourage everyone to incorporate masks into their skincare repertoire and enjoy their beneficial effects!
Face Masks: