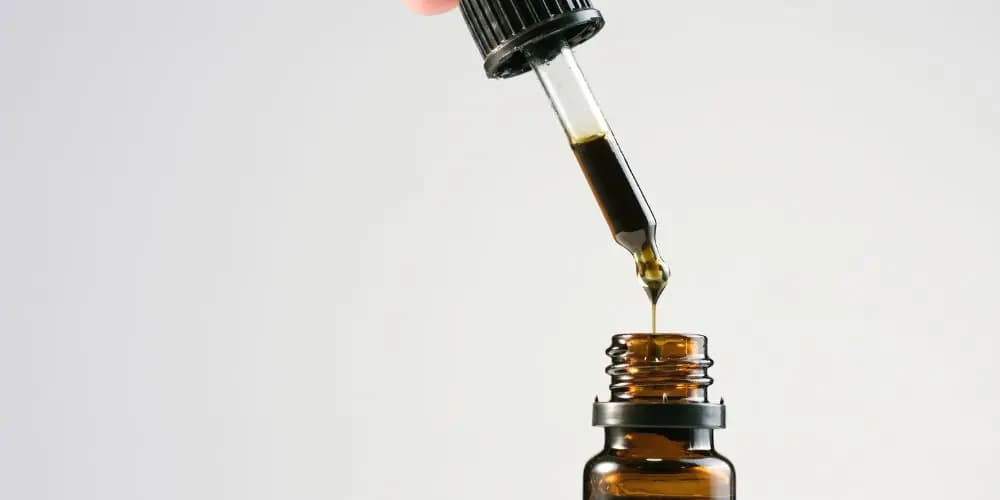 Hemp oil in cosmetics. Learn about its beneficial effects on the skin.
Modern cosmetology bravely reaches for the treasures that nature hides. One of them is hemp oil, which has permanently settled in the composition of many cosmetics. The wealth of nutritious ingredients and a positive impact on the skin make hemp oil an integral part of natural care. Have you ever wondered why this ingredient is so popular? Or maybe you want to find out what benefits come from its use? If so, this article is just for you. We will not only bring you closer to the properties of hemp oil, but also show you how to use it effectively in daily skin care. You will also learn the secrets of hemp oil cream, which is gaining more and more followers. We invite you to continue reading!
Hemp Oil - An Invaluable Source of Nutritious Ingredients
Hemp oil in cosmetics is a true treasure trove of goodness for the skin. What is hidden in this green elixir that cosmetologists around the world reach for it with such enthusiasm? It turns out that the secret lies in its remarkable composition, which makes hemp oil a natural source of youth and beauty.
First and foremost, hemp oil is rich in unsaturated fatty acids, including alpha-linolenic acid (omega-3) and linoleic acid (omega-6). This means that hemp oil provides the skin with fats essential for proper function, which are not produced independently by the body. These fatty acids help maintain skin elasticity and its natural protective barrier, which is key to its healthy appearance.
Furthermore, hemp oil is a wealth of vitamins, which are invaluable in skin care. Vitamins aid skin regeneration, help combat free radicals, speed up the healing of minor wounds and irritations, and support the skin's natural functions.
The amino acids present in hemp oil are also valuable. Amino acids are essential for the health and beauty of the skin. They support collagen synthesis, which translates into skin elasticity and firmness. Meanwhile, the antioxidants, which hemp oil is rich in, neutralize the harmful effects of free radicals, protecting the skin from premature aging.
Hemp oil also contains compounds called phytosterols, which strengthen the skin's lipid barrier, providing it with protection against water loss and the negative impact of external factors. As a result, the skin remains hydrated and healthy.
The properties of hemp oil make it an excellent ingredient in many cosmetics - from creams and balms to shampoos and body oils. Regardless of skin type - whether it's dry, oily, or sensitive - hemp oil can bring many benefits. It is a true gift from nature, which is worth appreciating and using in daily care.
Hemp Oil - Action and Benefits for the Skin
Knowing the composition of hemp oil, it's easier to understand why it has such a positive impact on the skin. The properties of hemp oil make it not only effective, but also a versatile ingredient in many cosmetics. It works on both dry and oily skin, sensitive, and even problematic. So, what benefits can we obtain by applying hemp oil to the skin?
First and foremost, hemp oil is irreplaceable in nourishing and moisturizing the skin. Thanks to the presence of unsaturated fatty acids, hemp oil helps maintain proper skin hydration, preventing it from drying and flaking. Moreover, alpha-linolenic acid, a component of hemp oil, helps reduce inflammation, which can be particularly beneficial for people with acne or irritated skin.
Hemp oil is also an excellent source of antioxidants, which help fight free radicals - one of the main causes of premature skin aging. Vitamins A, C, and E, contained in hemp oil, neutralize these harmful molecules, protecting the skin from loss of firmness and the formation of wrinkles.
For people with problematic skin, hemp oil can prove to be invaluable support. Compounds it contains, such as cannabidiol (CBD) and terpenes, exhibit strong antibacterial and anti-inflammatory properties. They can help combat acne, alleviating inflammation and speeding up the healing of breakouts. Hemp oil can also provide relief for people suffering from eczema or psoriasis, alleviating symptoms of these skin conditions.
But hemp oil is not just support for problematic skin. Its regenerative action makes it an excellent ingredient in products intended for the care of mature skin. It helps stimulate the processes of skin cell renewal, which translates into improved firmness and elasticity.
In summary, regardless of the problem your skin is struggling with, hemp oil may prove to be an effective and natural solution. Using hemp oil in cosmetics is an investment in the health and beauty of your skin.
Cosmetics with Hemp Oil
Knowing the benefits of using hemp oil on the skin, it's worth taking a closer look at the products that contain it. Among cosmetics based on hemp oil, we will find creams, balms, masks, serums, soaps, and even shampoos.
You will find hemp oil in the light moisturizing cream from Nudmuses. This cream combines the benefits offered by hemp oil. It soothes, restores optimal hydration, improves elasticity, provides a sense of comfort and relief, and at the same time ensures the effect of wrinkle reduction. It is perfect as a day cream, even under makeup, but will also be suitable for the night. Thanks to its properties, it makes the skin feel soft and silky smooth after use and gives it a healthy and radiant appearance. Try it and you will find that cosmetics with hemp oil have a lot to offer you.
Hemp oil is a real treasure of nature for our skin. Its richness in unsaturated fatty acids, vitamins, and antioxidants makes it a versatile and effective ingredient in skincare. Using products with hemp oil, such as cream, helps to nourish, hydrate, and regenerate the skin, regardless of its type. Natural cosmetics with hemp oil are an investment in the health and beauty of your skin, which deserves the best. Try it and discover the powers hidden in hemp!