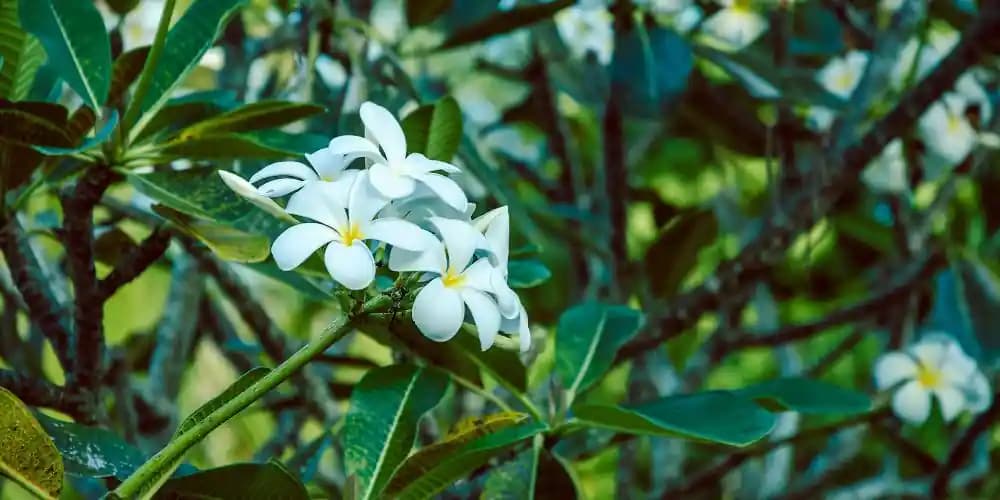 Monoi Oil - Benefits for the Skin
Monoi oil, also referred to as the treasure of Polynesia, has been valued for centuries for its remarkable properties. Originating from the distant islands of Tahiti, it embodies the essence of beauty in natural cosmetics. From the maceration of tiare flowers in coconut oil, an oil is produced that has won the hearts of women worldwide. Its incomparable aroma and wonderful properties have made it an indispensable element of beauty care for many ladies wishing to preserve the youth and radiance of their skin. In this article, we will explore the secrets of monoi oil and its effects on the skin.
What is monoi oil?
Monoi oil, also known as the "liquid gold of Polynesia", is a traditional Tahitian oil that has been used for centuries in both cosmetics and folk medicine. The origin of this oil is deeply rooted in the culture and traditions of Tahiti and other Polynesian islands.
The production process of monoi oil is quite unique and is based on the maceration of tiare flowers, which are a local variety of gardenia, in coconut oil. The tiare flowers are handpicked just after they bloom, and then placed in unrefined coconut oil. This composition is left for several days, allowing the extraction of the floral essence into the oil. The end of the process involves filtering out the flowers, leaving behind a rich and aromatic monoi oil.
In Polynesian culture, monoi oil plays a vital role not just as a cosmetic. It's believed to have medicinal properties and is used for body massage, relieving muscle pain, or sunburns. For the inhabitants of Tahiti, it is a symbol of purity and protection, and its application is as crucial in daily care rituals as in significant ceremonies.
This unique oil combines the power of nature with tradition, representing both a symbol and the essence of Polynesian beauty.
Properties of monoi oil
Monoi oil is a real treasure trove of benefits for our skin, resulting from its unique composition and traditional production process. Below, we highlight three key properties of this wonderful oil.
Moisturizing: One of the most critical aspects of skin care is proper hydration. Monoi oil perfectly fulfills this function. Rich in fatty acids and vitamins, it penetrates the deep layers of the skin, providing essential nutrients. As a result, the skin becomes more elastic, soft, and radiant. Regular use of monoi oil helps maintain a youthful appearance for the skin, simultaneously preventing the formation of fine wrinkles and expression lines.
Regeneration: The skin, being the largest human organ, is exposed to various damages. Monoi oil comes to the rescue here. It contains ingredients that support the skin's regenerative processes. It soothes irritations, accelerates the healing of minor wounds, and helps combat scars. It acts soothingly on skin irritated by excessive sunbathing, bringing relief and accelerating regeneration. When used regularly, it makes the skin more resistant and healthier.
Nourishment: The wealth of vitamins and fatty acids means that monoi oil deeply nourishes the skin, restoring its healthy glow and vitality.
In conclusion, monoi oil is a complete solution for those who wish to take care of their skin in a natural, effective, and pleasant way.
Effect on the skin
Monoi oil, also referred to as the "elixir of youth," serves as a natural source of skin care, helping it regain radiance, firmness, and a healthy appearance. But is it suitable for every skin type? What benefits does it offer to irritated skin and how does it protect against aging?
Which skin types are suitable for monoi oil?
The answer is simple: every skin type. Due to its universal properties, monoi oil is excellent for dry skin that needs intensive hydration, as well as for oily or combination skin.
Soothing properties of the oil for irritated skin
Irritated skin often requires immediate relief. Monoi oil, with its calming properties, acts as a balm for irritated areas of the skin. Its components alleviate redness, burning sensations, or itching, providing instant relief.
Protection against premature skin aging
As the years go by, the skin loses its elasticity, and the first wrinkles and other signs of aging appear. Monoi oil, rich in antioxidants, combats free radicals that accelerate aging processes. Regular use can help maintain a youthful appearance of the skin for longer, making it firmer and more radiant.
The beneficial effects of monoi oil have been encapsulated in Nudmuses' multi-purpose mask, offering effective care for every skin type. This creamy mask pleasantly wraps the skin, restoring its comfort. Thanks to a formula rich in nourishing ingredients, the face mask reduces signs of skin aging, diminishes the visibility of wrinkles, and soothes and regenerates.
Monoi oil is a real gem in the world of natural skincare. Its versatile properties, from hydration to regeneration, make it an invaluable ingredient in the pursuit of beautiful and healthy skin. Polynesian traditions merge here with a modern approach to cosmetics. If you wish to provide your skin with only the best, incorporate monoi oil into your daily skincare routine. Your skin will repay you with a healthy glow and softness.