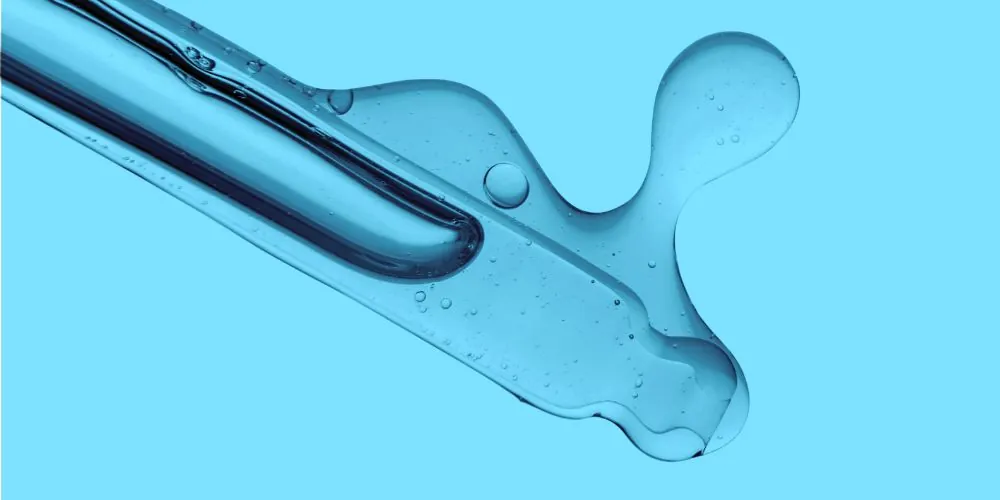 When does the skin need moisturizing? 5 signs of dehydrated skin.
Dehydrated skin is a problem that many people face, regardless of age or skin type. The main symptoms include a feeling of tightness, roughness, as well as dullness and visible fine lines. The most common cause is an insufficient amount of water in the epidermis. Moisturizing care plays a crucial role in rebuilding the skin barrier, providing it with a healthy appearance and comfort. Well-moisturized skin becomes more elastic, radiant, and resistant to external factors. That's why it's so important to provide it with the right moisturizing ingredients and ensure a regular replenishment of water at the cellular level.
Dull complexion and lack of glow
One of the most visible symptoms of dehydrated skin is its dullness and lack of natural radiance. When the skin is properly hydrated, it looks healthy, vibrant, and radiant. On the contrary, the complexion loses its luminosity and appears gray and tired, which is the result of too little water in the epidermal cells.
The dullness of the complexion can be likened to dried-out soil which, deprived of sufficient moisture, becomes cracked and lifeless. The same goes for our skin. When it's dehydrated, its surface becomes rougher, causing light to reflect unevenly from it, leading to a loss of glow.
Tight skin feeling
The sensation of skin tightness is one of the most common symptoms accompanying its dehydration. This uncomfortable feeling of tightness often appears after washing the face. The skin might feel rigid, as if it's losing its elasticity. It's not just a matter of discomfort – taut skin is more prone to the formation of fine wrinkles. Using inappropriate cosmetics and external factors such as wind or low temperatures can exacerbate the tightness and discomfort of the complexion. If you're experiencing this, it's a sign that your skin urgently needs moisturizing.
Increased skin sensitivity
Skin sensitivity is an issue that an increasing number of people are grappling with. Although every skin type is unique, increased sensitivity often signals that our skin is stressed or dehydrated, and its epidermal barrier is weakened, hence the need to strengthen it.
Symptoms of increased skin sensitivity:
redness: the skin becomes red, especially after contact with cosmetics or exposure to external factors, such as wind or sun,
itching: occasionally, this may be accompanied by a burning sensation,
roughness and dryness: the skin becomes rougher to the touch and appears dry.
Fine lines and wrinkles
Wrinkles and fine lines are natural elements of the skin's aging process. However, many are unaware that dehydration can hasten their appearance. When the skin loses water, it becomes less elastic, leading to the emergence of early signs of aging.
Why is dehydrated skin more prone to developing wrinkles?
The skin's lipid barrier plays a pivotal role, responsible for retaining moisture in the skin. When it's compromised, the skin loses its ability to hold water and becomes dehydrated. A lack of proper hydration results in the skin becoming less firm and elastic. As a consequence, fine lines and wrinkles become more pronounced, and the skin loses its youthful appearance. Moisturizing the complexion will help smooth its surface and reduce the visibility of wrinkles.
Skin flaking
One of the most evident signs of skin dehydration is its flaking. Many factors can influence our skin's health, but when it starts to flake, it often signals the need for extra hydration.
Causes of skin flaking related to dehydration:
damaged protective barrier: when the skin is dehydrated, its natural lipid barrier is compromised, leading to moisture loss,
damaged protective barrier: when the skin is dehydrated, its natural lipid barrier is compromised, leading to moisture loss,
use of unsuitable cosmetics: some products contain ingredients that can further dry out the skin, such as a high percentage of alcohol or strong cleansing agents,
improper diet: insufficient water intake and an unhealthy diet can affect the skin's hydration level.
Hydration Care Tips
Dehydrated skin is a condition that can affect anyone, regardless of whether they have dry, combination, or oily skin. Such skin has lost its ability to retain water, and there are many causes for this situation, including a poor diet, environmental factors, and inappropriate cosmetics. These can disrupt the function of the hydrolipid barrier, resulting in dryness.
Regardless of the cause, proper hydration care is the key to restoring the skin's health and glow. Here are some tried-and-tested tips for caring for dehydrated skin:
Start with gentle cleansing: Avoid strong cleansers and opt for mild, creamy washing products that won't dry out the skin.
Bank on hyaluronic acid: This ingredient can hold up to 1000 times its weight in water. A serum with hyaluronic acid provides deep hydration, penetrating the skin effectively.
Sun protection: Use sunblock creams daily.
Internal hydration: Drink at least 2 liters of water every day. Hydrating from the inside is crucial for maintaining skin elasticity and firmness.
Regular exfoliation: Removing dead skin cells through gentle exfoliation can enhance the absorption of moisturizing products.
Hydrating masks: Treat yourself to a hydrating mask once a week to help regenerate and deeply moisturize the skin.
Proper care for dehydrated skin requires consistency and attention. By taking care of it both internally and externally, you'll quickly notice an improvement in its condition and appearance.