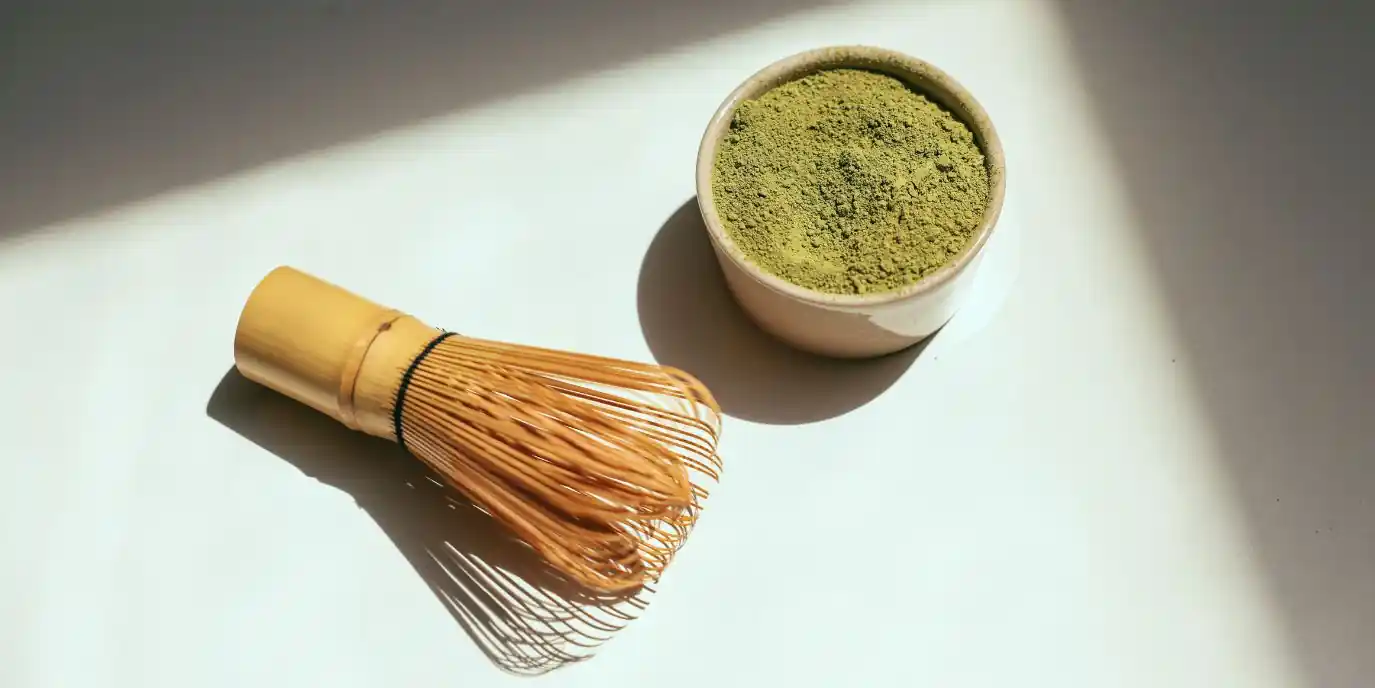 Green tea extract in cosmetics. Check its properties.
Green tea is not only an aromatic beverage that we associate with moments of relaxation. It is primarily a natural treasure that has been valued for its exceptional health and cosmetic properties for hundreds of years. Green tea extract has become an extremely popular ingredient in various cosmetics, and for good reason! Thanks to its unique properties, green tea not only makes our skin more radiant but, above all, healthier. In this article, we will give you a closer look at the secrets hidden in green tea and why it is worth paying attention to it when choosing cosmetics.
Green tea - the power of antioxidants
Green tea is a small tree native to Asia, although it is now cultivated in many different regions of the world. We mostly associate it with a beverage that has been valued for its medicinal properties for centuries. It is not only a symbol of culture and tradition but also a treasure trove of health that helps us take care of our well-being and appearance.
Young, still undeveloped tea leaves are delicately handpicked, selecting only the unopened buds or the first small leaves. During the production of green tea, the leaves are subjected to steam to prevent fermentation processes that result in black tea. Then the leaves are dried in the sun.
The basic compounds found in green tea are polyphenols and methylxanthines (such as caffeine, theobromine, and theophylline).
Green tea is an abundant source of antioxidants, which are extremely beneficial for our skin. Antioxidants are compounds that neutralize the harmful effects of free radicals - molecules that are one of the main factors accelerating the aging process of the skin. The antioxidants found in green tea, such as polyphenols, particularly EGCG (epigallocatechin gallate), are highly effective in combating these harmful particles.
Green tea in cosmetics
The health and skincare properties of green tea were quickly recognized by cosmetic manufacturers who eagerly utilize its extract in their products. Green tea extract, rich in antioxidants, is a concentrated essence of all the beneficial properties found in its leaves.
Green tea extract appears in various types of cosmetics. It can be found in toners that have a soothing and refreshing effect on the skin, restoring its balance. Face masks with green tea provide excellent hydration, nourishment, and regeneration for the skin while helping to combat imperfections. In body care products, green tea works to firm the skin, improve its elasticity, and assist in fighting cellulite.
However, what particularly catches our attention is the presence of green tea in facial creams. These cosmetics are true antioxidant powerhouses that provide the skin with everything it needs to look youthful and fresh.
Green tea in facial creams helps protect the skin from harmful external factors such as environmental pollution. It has anti-inflammatory properties, soothes irritations, and aids in acne treatment. Furthermore, thanks to its antioxidant properties, green tea creams help combat signs of skin aging, such as wrinkles and loss of firmness.
Therefore, if you value natural skincare, you should pay attention to facial creams that contain green tea extract. These cosmetics are true elixirs of youth that will help you take care of the beauty and health of your skin.
Actions of green tea extract
Antioxidant action:

Green tea is rich in antioxidants that neutralize harmful free radicals and help slow down the aging processes of the skin.

Anti-inflammatory action:

Green tea extract helps reduce inflammation and skin irritation, making it particularly beneficial for problematic and acne-prone skin.

Improvement of firmness and elasticity:

Regular use of cosmetics with green tea extract can help improve the firmness and elasticity of the skin, resulting in a younger and healthier appearance.
Is green tea extract suitable for all skin types?
Green tea extract is a cosmetic ingredient that works well for various skin types, thanks to its versatile properties. It has a soothing effect on sensitive skin, reducing irritation and inflammation. For mature skin, green tea extract provides potent antioxidants that combat signs of aging.
However, every skin is unique and may react differently to various ingredients. It is always worth testing a new product on a small patch of skin before full application. If there are any negative reactions, it is advisable to consult with a dermatologist or professional cosmetologist.
Green tea extract is a true elixir of youth for our skin. Rich in antioxidants, it helps protect the skin, nourish it, and maintain a healthy appearance. Regardless of skin type, cosmetics with green tea can bring many benefits. Remember, the key to beautiful skin lies in regular skincare. Try cosmetics with green tea extract and experience their beneficial effects!
Recommended products with green tea extract: