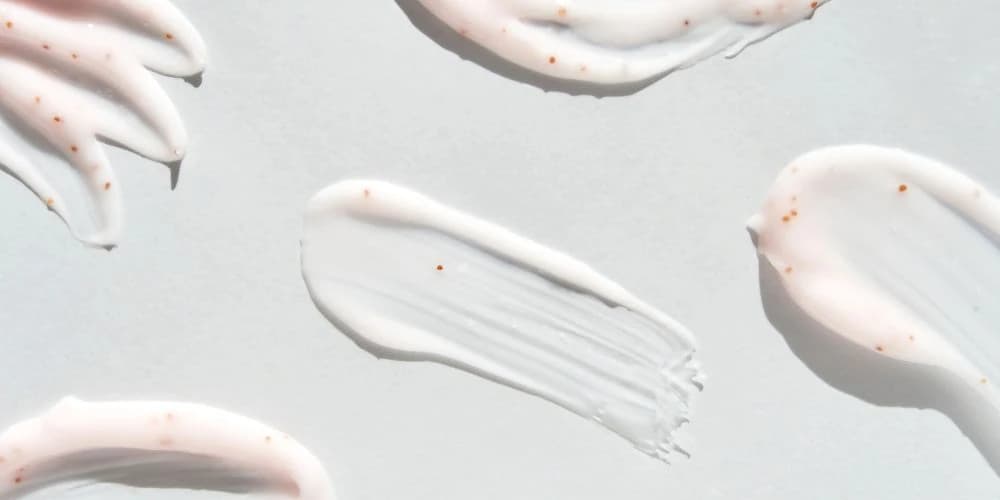 How to Enhance the Effectiveness of Your Face Cream? 3 Simple Skincare Tricks.
In our daily skin care routine, the moisturizing face cream plays a pivotal role, forming the foundation for its health and appearance. It protects the skin from harmful external factors while maintaining its elasticity and glow. However, even the best cream can work even more effectively. How can you boost its performance to enjoy even more beautiful skin? In this article, we will answer this question by presenting three simple skincare tricks.
Preparing the skin before applying cream
Cleansing the skin is fundamental in facial care and constitutes a pivotal step to fully harness the potential of our cream. But why is it so important? Daily, the skin is exposed to numerous external factors - pollutants, dust, sweat, or makeup residues. These elements can clog pores, leading to the formation of imperfections and also hinder the absorption of nutrients contained in the cream. Therefore, it's crucial to thoroughly cleanse the skin before applying it.
How to do it correctly?
In the morning: Gently cleansing the skin with a gel or lukewarm water is the ideal solution. When choosing a product, it's worth paying attention to its ingredients and adapt it to the skin type - dry, oily, or combination. Morning cleansing prepares the skin for the day, removes sebum produced at night, remnants of cosmetics applied in the evening, and ensures better cream absorption.
In the evening: This process should be a bit more comprehensive. Double cleansing is a method combining oil-based products (like an oil or cleansing balm) with water-based products (like a gel or foam). The first step removes makeup and impurities soluble in fats, the second – product residues and impurities soluble in water. After cleansing, it's good to apply a toner, which balances skin pH, moisturizes, further purifies, and prepares it for the moisturizing cream application.
By remembering these steps, we can easily provide optimal conditions for better absorption of the cream's active ingredients.
Regular skin exfoliation
Skin exfoliation is a key step in facial care, often underrated. This process involves removing dead skin cells from its surface, not only enhancing its appearance but also preparing it for deeper absorption of skincare products, such as creams.
Dead skin cells accumulating on the surface can clog pores, leading to the emergence of imperfections like pimples or blackheads. Furthermore, they create a barrier hindering the absorption of nutrients from creams. Regular skin exfoliation removes these dead cells, revealing a fresh skin layer that absorbs cosmetics better.
Exfoliation can be done mechanically, using scrubs with particles, or chemically, with products containing acids or enzymes. It's important to tailor the type of exfoliation to one's skin type and needs.
After exfoliating, it's recommended to apply a moisturizing face cream, which will now work even more effectively, deeply penetrating the skin and providing essential nutrients. However, moderation is key - excessive exfoliation can irritate the skin. It's advisable to exfoliate 1-2 times a week, depending on the skin's needs.
Using oil to enhance the effect of your cream
Oils have become an integral part of skincare for many, offering not just nourishment but also a natural glow. But did you know that adding a few drops of oil to your favorite cream can significantly enhance its effectiveness?
Oils are rich in vitamins, antioxidants, and unsaturated fatty acids that nourish the skin, aiding its regeneration and repair. Adding oil to your cream can boost moisturization and make the skin softer and more elastic.
Instructions on how to properly mix oil with cream:
Dispense the amount of cream you usually use onto your palm.
Add 2-3 drops of your chosen oil.
Thoroughly mix both products in your palm, then apply to your face, gently massaging it in.
With proper care, our skin can enjoy a healthy glow and youthful vitality. It's crucial to regularly cleanse the skin before applying cream and enhance its action by adding oils. Exfoliating the skin further intensifies the effects, allowing for deeper product penetration. We encourage regular care and experimentation with the presented tricks. By doing so, you'll maximize the potential of your face cream, and your skin will radiate health and beauty every day!
Recommended moisturizing creams: