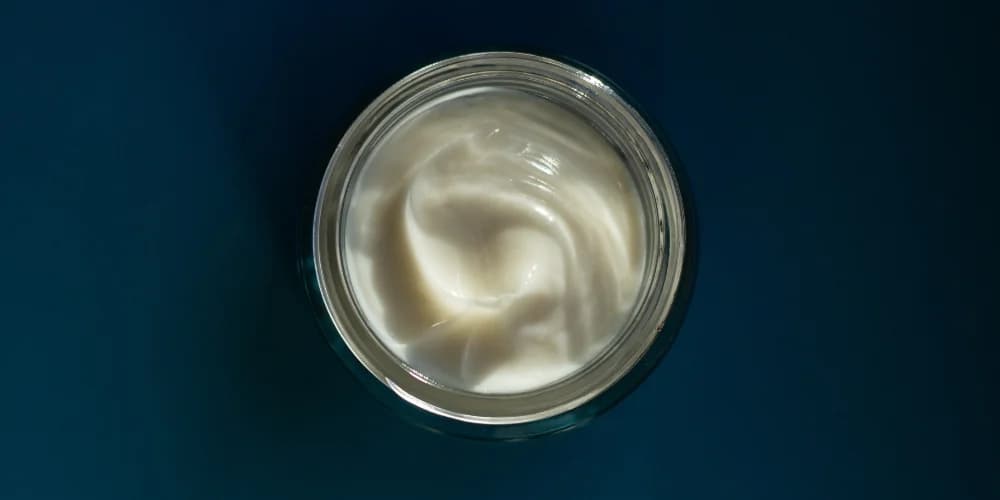 Night cream - learn about its benefits for your skin!
Find out how to properly care for your skin at night and what benefits a night cream can bring you. Learn about the effects of the night cream, why it is worth using it and how to choose the right product for you.
When it comes to skin care, it's important to remember that every step is important. However, many people forget about the crucial role played by evening care. Night is the time when our skin regenerates intensively, and the use of the right cream can help in its reconstruction and protection. In this article, we will focus on night creams and how they work, and what benefits you can get from them. We will also tell you about the different types of night creams and how to choose the right product for yourself. Finally, we will present why it is worth using a night cream and how it can affect the condition of your skin.
Skin regeneration processes at night
At night, the skin intensively regenerates, so this is the perfect time to support this action by using the right cream. During the day, your skin is exposed to external factors such as pollution, frost, wind, free radicals and UV radiation that weaken its protective barrier, which can cause dryness and damage. During the night, regeneration processes take place in our body and this also applies to our skin. Between midnight and 4 am, blood microcirculation in the tissues increases, our temperature rises, and cells are able to divide faster than during the day. These processes make our skin better absorb nutrients from cosmetics applied in the evening. The night is also the time of increased collagen production.
Why is it worth using a night cream?
The use of a night cream is important for maintaining a healthy and youthful appearance of the skin. At night, our skin is in the regeneration phase, and using a night cream can support this process by moisturizing and strengthening its protective barrier. A night cream can also help with various skin problems such as dryness, acne and discoloration. Some of the active ingredients (e.g. retinol) can cause skin irritation when exposed to solar radiation, so it is worth including an appropriate night cream in your evening care. Night creams can provide a whole range of benefits, such as improving the elasticity and firmness of the skin, reducing wrinkles and firming the skin. Many night creams contain active ingredients such as hyaluronic acid, retinol and vitamins that help to improve the condition of the skin and give it a younger appearance.
How to apply night cream
The evening care routine should start with thorough makeup removal and skin cleansing. The next step we recommend is toning. Just before the cream, it is also worth using the serum. The cream can be applied to the prepared skin.
During the day, lymph can accumulate throughout our body, causing stagnation in the lymph nodes, so it is worth taking care of its outflow also from the face area. To help this process, gently massage the night cream into the skin with your fingertips in circular motions. In this way, you will stimulate microcirculation and the product will be better absorbed. Start such an evening massage from the inner parts of the face and direct the movements outwards. To enrich your evening facial massage ritual, you can use a roller or a gua sha stone.
How to choose the right night cream
The main task of our night cream is skin regeneration, but in order for it to be effective, it should be properly selected. Get to know our tips on which cream is best to choose.
Night cream designed for a specific skin type
There are night creams that are specifically designed to care for the right skin types, such as dry, oily or mature. These creams are tailored to the needs of each skin type, allowing for more effective action and better results.
Dry skin needs a highly moisturizing cream that will reduce TEWL and help rebuild hydration levels.
Oily skin should reach for a slightly lighter consistency, and the composition of the product recommends ingredients that normalize the work of sebaceous glands. An interesting solution may also be gently exfoliating creams with acids and enzymes. In this case, the morning care must not lack a decent dose of hydration.
Mature skin with visible wrinkles needs a higher dose of active ingredients that will not only moisturize but also support the processes of skin reconstruction and smoothing.
Instead of a night cream, you can use an overnight mask that will strongly nourish and care for the skin.
Pay attention to the composition of the cream
Before choosing a night cream, it is important to pay attention to its composition. Make sure that the ingredients it contains are suitable for your skin type and its needs.
Recommended ingredients in the night cream:
ceramides,
peptides,
hyaluronic acid and its derivatives,
retinol,
vegetable oils and butters (e.g. shea butter, sweet almond oil).
Choose a cream for your routine
When choosing a night cream, it's important to fit it into your skincare routine. Make sure it is compatible with other products you use to avoid any negative skin reactions, e.g. don't combine a retinol cream with a strong acid tonic in the same evening.
Consult a dermatologist or other expert
If you have any doubts about choosing the right night cream, consult a dermatologist or cosmetologist. The right specialist can help you choose the right product that will best suit your needs.
A night cream is an important part of your daily skincare routine that can bring many benefits. It is worth choosing the right night cream that will be adapted to the needs of our skin and consistent with our care routine. Let us remember that skin care at night is crucial for maintaining a healthy and young appearance of our skin.
In this article, we've outlined how a night cream works and what benefits it can bring to your skin. We also showed different types of night creams and how to choose the right one for your needs.
We hope this article will help you choose the right night cream and raise awareness about its benefits. Remember that evening skin care is as important as during the day, so it's worth taking care of your skin at night too!