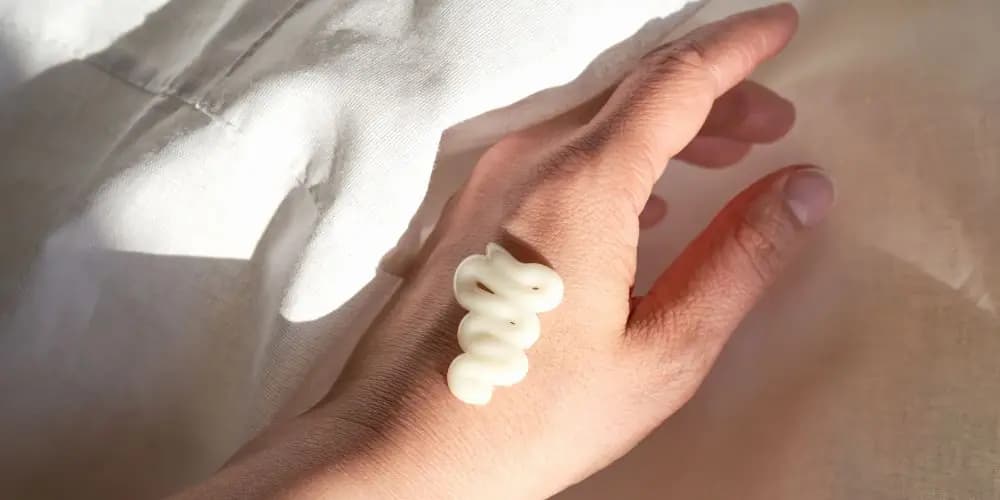 Squalane - How It Benefits the Skin
The exceptional properties of squalane, such as its ability to deeply moisturize and protect the skin, make it one of the most sought-after components in cosmetics. It is a component that is biocompatible with our skin, which means it effectively works on it. But what exactly is squalane, and why has it become so essential in skin care? Let's start from the beginning.
What is squalane?
Squalane is an organic chemical compound that can be considered a more stable and durable version of squalene. In fact, they differ in structure – squalane is a saturated form where the double bonds of squalene are saturated. Squalene, on the other hand, is a natural element of human sebum, a key component of skin oil, playing a crucial role in maintaining skin hydration and protection.
As our skin ages, the natural process of squalene production by the skin decreases. This leads to an increased risk of moisture loss, dryness, and other skin issues. This is where squalane comes to the rescue. It offers similar properties and benefits as squalene, but with an additional advantage - it is resistant to oxidation and doesn't go rancid. In cosmetic practice, squalane is valued for its lightness - it's a colorless oil categorized as a dry oil. As a result, it quickly penetrates the skin without leaving a greasy feeling.
Squalane is currently primarily produced from plant sources, such as olives and sugarcane, making it vegan-friendly and more environmentally sustainable.
Properties of Squalane
Squalane has gained recognition in the world of cosmetics for a reason. Its unique properties make it not only effective but also versatile in skincare. Here's what makes squalane so exceptional:
Hydration
Squalane integrates perfectly with our skin. It quickly penetrates its deeper layers, delivering intensive hydration without a greasy feeling. Its effect is long-lasting, ensuring the skin remains moisturized for an extended period. Squalane also creates a delicate film on the skin's surface, preventing excessive water loss, making it indispensable in combating skin dryness.
Regeneration and Protection
Squalane doesn't only hydrate but also actively supports skin regeneration. It soothes irritations, reduces redness, and assists in treating minor wounds or irritations. By creating a protective layer on the skin, squalane acts as a shield against harmful external factors. Be it pollutants, wind, or low temperatures – squalane watches over the tranquility and health of our skin, protecting it from the negative impacts of the environment.
Additionally, squalane:
has antibacterial and antifungal properties,
softens the skin,
reduces the visibility of wrinkles due to deep hydration,
smoothens the skin.
Contemporary studies and the experiences of many users confirm the uniqueness of squalane in skincare. If you're looking for a natural, effective, and versatile ingredient, squalane might be your best ally.
Cosmetics with Squalane
Squalane is increasingly becoming a chosen ingredient in many cosmetics worldwide. Its extensive health benefits for the skin translate into its popularity in the beauty industry. But why should one opt for products enriched with this valuable ingredient?
Cosmetics with squalane deliver all the benefits of this ingredient in a convenient form, ready for use. Through them, it's easy to incorporate squalane into one's daily skincare routine. These products can hydrate and regenerate the skin, making them an excellent choice for a broad range of consumers.
You can find squalane in our lightweight moisturizing cream and our multi-purpose mask. Both products restore optimal hydration, offering a comforting feeling to thirsty skin.
Squalane is an ingredient with diverse benefits for the skin: it intensely hydrates and supports its regeneration. We encourage you to try out products with squalane and discover their beneficial effects on your own skin.