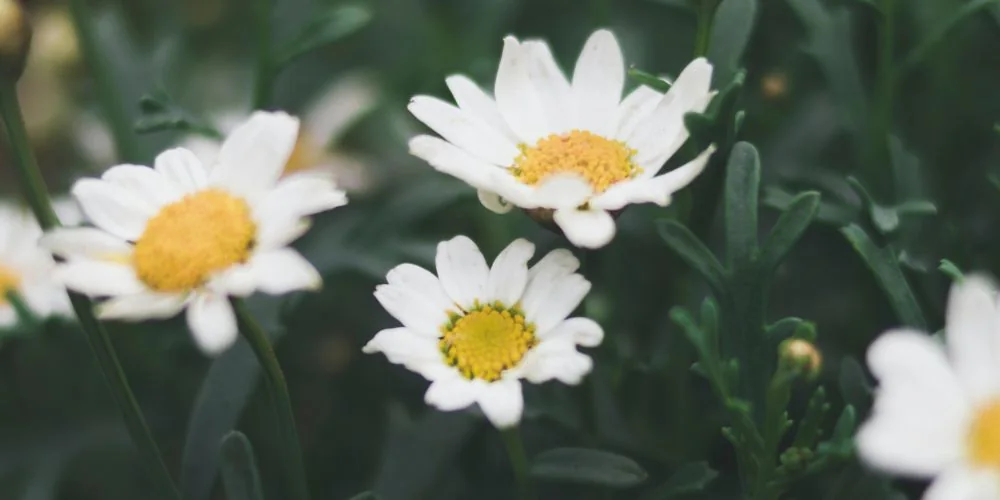 Bisabolol in Cosmetics: Top-Level Skin Care
Have you ever wondered what really lies in the composition of your favorite cosmetics? In today's article, we will focus on one of them - bisabolol (INCI: Bisabolol). This natural ingredient, extracted from chamomile, is becoming increasingly popular in the world of cosmetics, and not without reason. Its properties are extremely beneficial for our skin, and the growing interest in it among cosmetics manufacturers means that we can increasingly find it on product labels. But is bisabolol really as effective as it is claimed to be? Is it worth paying attention to when choosing cosmetics? Let's dive into the world of skin care with bisabolol to find out more.
Bisabolol: What is it?
Bisabolol is an ingredient that is increasingly appearing in the composition of our favorite cosmetics. But where does it come from and why is it so valued in the cosmetic industry? It's time to take a closer look.
Bisabolol is a naturally derived ingredient, most often obtained from chamomile oil. It's bisabolol that gives chamomile its wonderful soothing properties.
Bisabolol is appreciated for its unique characteristics. It has soothing, calming, and anti-inflammatory effects, making it an indispensable ingredient in cosmetics designed for sensitive and irritated skin. As such, it's an ingredient we can find in many cosmetics, from creams to balms and oils. It is well tolerated by the skin and rarely causes allergic reactions, meaning it can be used by people of various skin types, even the most sensitive ones.
Bisabolol is an ingredient that deserves our attention. Thanks to its properties and origin, it can become an indispensable part of our daily skin care routine.
Bisabolol Action in Cosmetics
Bisabolol is an ingredient whose valuable properties make it deserve special attention. Let's focus on what this natural component really gives us and how it affects our skin.
Bisabolol primarily has a soothing effect. This means that it can effectively alleviate skin irritations, redness, or itching, which is invaluable for people struggling with skin problems such as acne, psoriasis, or eczema. Thanks to its soothing properties, it is an ingredient often found in cosmetics intended for sensitive or irritated skin.
Bisabolol also acts as an anti-inflammatory. This means that it helps reduce skin inflammation, which can be particularly helpful for oily skin struggling with imperfections. Therefore, it is an ingredient often used in products for the care of acne-prone skin.
Additionally,bisabolol has the ability to increase the penetration of other cosmetic ingredients. This means that it helps other ingredients penetrate deeper into the skin, increasing their effectiveness. This is an extremely valuable property that makes cosmetics with bisabolol not only effective on their own but can also enhance the effectiveness of other products applied to the skin.
Skin Care with Bisabolol
How can the properties of bisabolol be effectively used in daily skin care? Bisabolol is incredibly versatile and can be applied to various skin types. For dry skin, which is often prone to irritation and redness, bisabolol will be the perfect choice due to its soothing properties. Products with bisabolol, such as creams or masks, will help soften the skin, reduce irritation, and restore its comfort.
On the other hand, oily and problematic skin will benefit from the use of bisabolol due to its anti-inflammatory properties. This ingredient helps alleviate inflammatory conditions, reducing redness and breakouts, making it an ideal addition to products designed for skin with imperfections or acne.
Bisabolol is also perfect for mature skin care. Its ability to penetrate deeply into the skin and accelerate regenerative processes can assist in combating signs of aging such as wrinkles or loss of firmness.
However, in daily care, not only is it important what cosmetic we use, but also how we use it. Bisabolol increases the effectiveness of other ingredients, so it's beneficial to combine it with other products that also have a positive impact on the skin. The Multi-purpose Rich Mask by Nudmuses, in addition to bisabolol, also contains hyaluronic acid for intensive moisturizing, saccharide isomerate, and a complex of oils, including perilla oil and raspberry seed oil. Thanks to such a combination and a rich formula, this vegan mask soothes the skin while also reducing signs of skin aging.
Remember that each skin type is different and what works for one person may not necessarily work for another. Therefore, it is worth experimenting, trying various products, and observing how our skin reacts to them. However, bisabolol is an ingredient that, due to its properties, can adapt to various needs and skin problems, making it a universal solution for many people.
Bisabolol is a natural ingredient that is gaining more and more recognition in the world of cosmetics. It has unique properties that help us take care of our skin in many different ways. From its soothing effect, through anti-inflammatory properties, to the ability to increase the effectiveness of other ingredients - bisabolol is an ingredient that definitely deserves our attention. Remember that the key to healthy skin is regular care and the use of products tailored to our individual needs. Bisabolol is an ingredient that can certainly help us with this.
Recommended Cosmetics with Bisabolol: