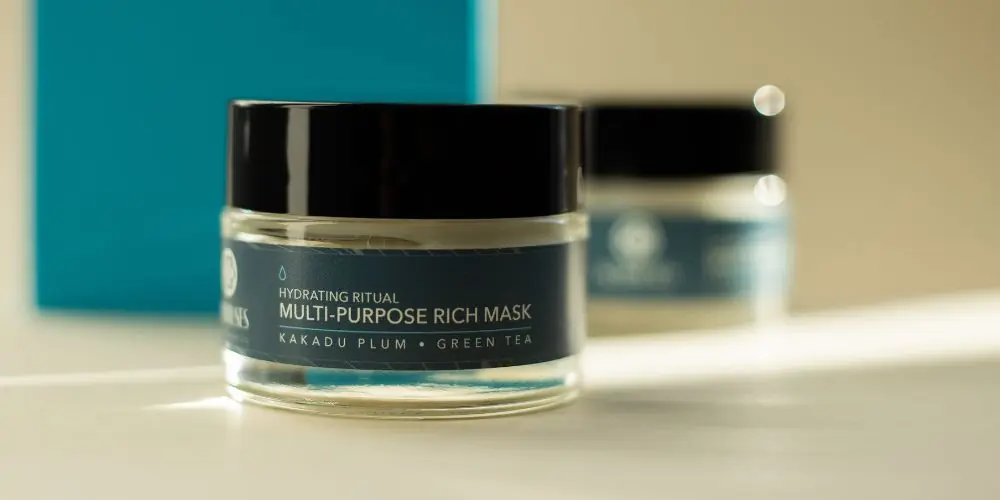 Saccharide Isomerate - an effective ingredient for healthy and moisturized skin.
Discover the extraordinary properties of saccharide isomerate for healthy and radiant skin and find out how this ingredient works on the skin. Discover effective cosmetics with this ingredient - serum, cream, and mask.
What is saccharide isomerate? Benefits the skin.
Saccharide isomerate, is an ingredient that has become extremely popular in the cosmetics industry in recent years due to its strong moisturizing properties.
Saccharide isomerate is a natural ingredient with hygroscopic properties. The action of saccharide isomerate results from its specific structure, which is similar to the carbohydrate complex present in our skin.
Saccharide isomerate will work well in the care of all skin types, in particular dry, dehydrated, and mature skin, because thanks to the reconstruction of hydration, it can reduce the visibility of wrinkles. Saccharide isomerate is a component of various types of moisturizing cosmetics for the care of dry, sensitive, and problematic skin. It also has a positive effect on the health of the scalp.
Serum with saccharide isomerate
A serum is cosmetic with a lighter, often watery, water-gel, or oily consistency that is quickly absorbed into the skin. Its task is to strengthen and supplement daily care with active ingredients. Serum with saccharide isomerate will be distinguished by the high content of this ingredient, thanks to which it can provide the skin with many benefits.
Benefits for the skin that the use of serum with saccharide isomerate can bring:
strengthening the skin's protective barrier,
reconstruction of hydration,
educing the feeling of tightness.
Serums with saccharide isomerate often also contain other ingredients that can help improve skin conditions. Saccharide isomerate is worth combining with hyaluronic acid because both of these ingredients strengthen their action and provide an even better moisturizing effect. You can find both of these ingredients in our serum, which soothes the skin and reduces the tendency to irritation and redness, reduces the appearance of fine lines and wrinkles, and makes the skin feel tighter.
Cream with saccharide isomerate
After applying the serum, the next step in the skincare ritual should be the application of a moisturizing cream. The cream with saccharide isomerate will not only moisturize but can also help increase skin elasticity. The cream will often also contain other active ingredients that will not only support the action of the saccharide isomerate but will give the skin a range of benefits that will help maintain its healthy and radiant appearance.
In the cream with saccharide isomerate, you can find ingredients such as:
sodium hyaluronate, to enhance the moisturizing effect,
algae extracts,
niacinamide,
squalane.
Thanks to this combination of active substances, the cream with saccharide isomerate will reduce the visibility of wrinkles, restore optimal hydration and eliminate the feeling of dryness, and will give a feeling of relief and comfort.
Most creams can be used every morning and evening on a cleansed face. Before using the cream with saccharide isomerate, it is always recommended to check the packaging on how to apply such a product.
Mask with saccharide isomerate
A mask with saccharide isomerate is another cosmetic that can help in skin care. It contains the right dose of saccharide isomerate and other active ingredients that have a positive effect on the appearance and condition of the skin.
Using a mask with saccharide isomerate can have many benefits for the skin. First of all, it will provide the effect of intense hydration, make skin more elastic and add radiance. It will also soothe and regenerate.
Cosmetics with saccharide isomerate are a great option for people who want to take care of their skin and enjoy its beautiful appearance. Serums, creams, and masks with saccharide isomerate are products that show the effectiveness and bring many benefits.