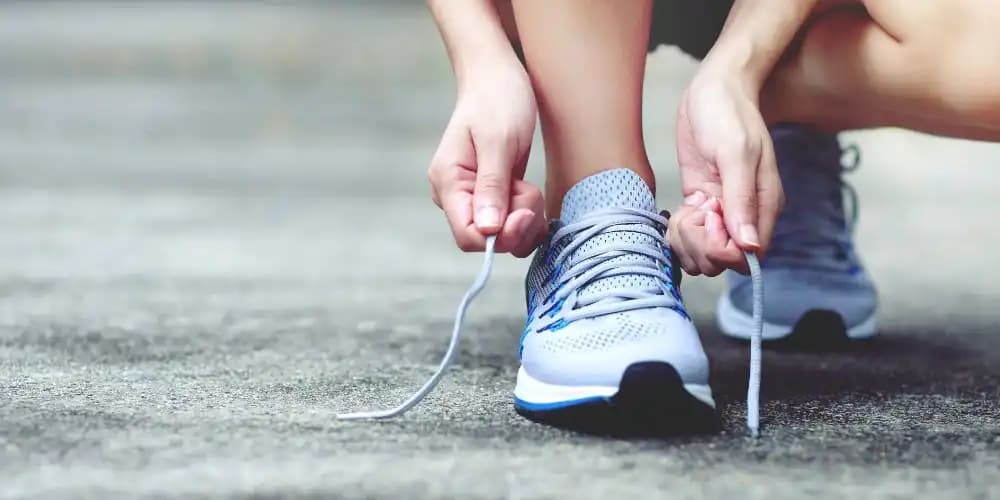 What cosmetics are worth using before and after a workout? Tips for people who exercise.
Did you know that training and physical activity directly affect the state of your skin? Along with immense health benefits, physical activity also brings challenges for our complexion. Therefore, appropriate skin care for active individuals is essential.
Cleansing, moisturizing, and protection are key elements of a care routine for athletes and those who exercise regularly. But what cosmetics are worth using before and after a workout to provide the skin with suitable conditions? I invite you to discover the secrets of skin care for active individuals that will help you keep your complexion in excellent shape, regardless of the intensity of the workout.
Skin Care Before a Workout
Before you start your workout, it's important to properly prepare your skin. Cleansing is key here. Why? During exercise, our pores open, allowing them to secrete sweat more intensely. However, if makeup residues or impurities are present on the skin, they can get into the pores, which can lead to their clogging, and as a result, the appearance of imperfections such as pimples or blackheads.
So, what cosmetics are worth using before a workout? The key is skin cleansing products. These can be, for example, gels, foams, or facial cleansing milks. It is important to choose a product that not only effectively removes impurities but also does not dry out the skin. It is especially worth paying attention to those containing moisturizing and soothing ingredients.
Additionally, before a workout, it's worth applying a light moisturizing cream. It helps to maintain proper skin hydration during exercise while not clogging the pores. Look for creams with a light consistency and ingredients, such as hyaluronic acid, that intensely moisturize the skin.
Remember to always adapt your choice of cosmetics to your skin type. What works for one person does not necessarily work for another. Therefore, experiment and observe how your skin reacts to different products.
Skin Care After a Workout
After finishing your workout, your skin needs special care. Sweat, which is a natural result of intense physical activity, can mix with pollutants, increased amounts of sebum after exercise, and remnants of cosmetics, which can lead to pore clogging. That's why it's important to thoroughly cleanse your skin right after your workout.
After washing your face, it is essential to moisturize your skin. Even if you have oily or combination skin, don't skip this step! Physical activity and sweating can dehydrate the skin, so it needs extra hydration.
What cosmetics are worth using after a workout? Firstly, pay attention to facial cleansing gels that gently cleanse the skin without drying it out. Toners can also be a good choice, helping to neutralize the skin's pH.
When it comes to moisturizing, it's worth investing in a good moisturizing cream that will take care of your skin after a workout. It could be, for example, a cream with hyaluronic acid, which intensely hydrates and helps to retain water in the skin. Also consider using a moisturizing serum before applying the cream.
It's key for the post-workout skin care to be as gentle and hydrating as possible. Such a routine will help you keep your skin healthy and looking beautiful, regardless of how intense your workout is.
Skin Protection
Regardless of the time of year, and especially when you're exercising outdoors, protecting your skin from UV radiation is extremely important. This is especially true for physically active individuals, as sweat and exertion can make the skin more susceptible to the harmful effects of the sun. Excessive exposure to UV radiation can lead to the acceleration of the skin aging process and also increases the risk of skin cancer.
Among the cosmetics available on the market, sunscreens play the most important role in protecting the skin. We distinguish between chemical sunscreens, which absorb UV radiation, transforming it into heat, and mineral sunscreens, which reflect sun rays from the skin surface. The choice between these two types depends on individual preferences and skin needs. You can also find mixed sunscreens on the market, which combine both types of sun protection.
Regardless of the type of workout, we should remember to apply sunscreen to the face and other exposed parts of the body. It's worth looking for products with a high protection factor (SPF 30 or higher), which will provide an effective sun barrier.
If you're training outdoors, don't forget to reapply sunscreen every two hours. In case of intense sweating or swimming, this should be done even more often, as water and sweat wash off the filter from our skin. Remember, sun protection is key to the health and youthfulness of your skin!
In conclusion, it's important to remember that proper skin care before and after training, based on cleansing, moisturizing, and protecting, is essential for maintaining its health and beauty. Every skin is different, so an individual approach to its care is extremely important. Experiment with different cosmetics and adjust your care routine to your individual needs.
I hope this article has provided you with valuable tips and encouraged you to further explore the topic of skin care for active people. Remember, your skin deserves the best care!