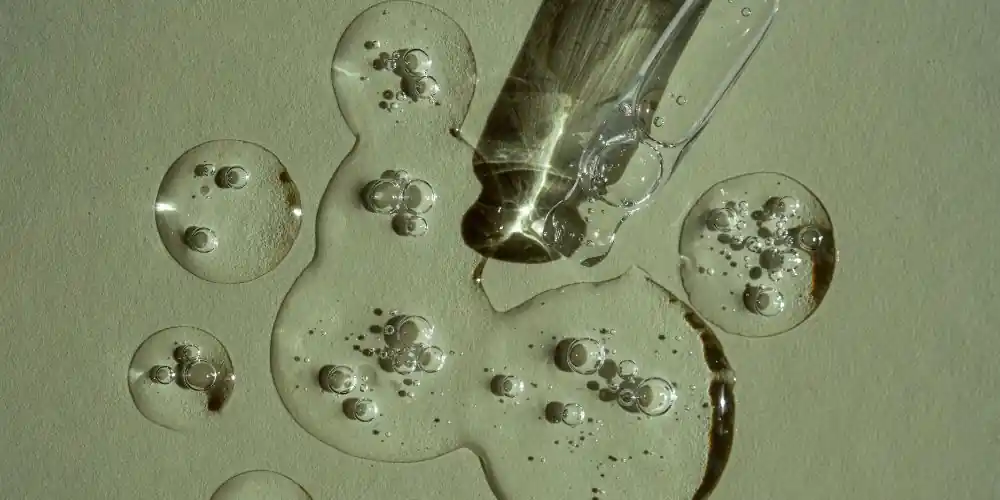 Green Tea Extract in Anti-Acne Cosmetics: How Does It Affect the Skin?
Acne is a problem many people face, regardless of age. This skin condition can significantly affect self-esteem, hence the continuous search for effective solutions is so crucial. Among the many cosmetics available on the market, products with green tea extract are gaining increasing recognition. Why? Green tea, primarily associated with internal health benefits, now also triumphs as a cosmetic ingredient. Its unique properties may be the key to healthy and beautiful skin for those struggling with acne.
How does green tea extract work on acne-prone skin?
Green tea extract has long enjoyed a reputation in the health and beauty world. But have you ever wondered why it's so prized in the care of acne-prone skin? The secret lies in its unique properties, making it one of the most versatile ingredients in cosmetics.
Antioxidant action and protection against free radicals
Free radicals can cause skin cell damage, accelerate aging processes, and lead to inflammatory conditions. Here comes the aid of green tea extract, a rich source of polyphenols. Polyphenols are potent antioxidants, neutralizing free radicals and protecting the skin from their harmful effects.
Anti-inflammatory properties - reducing redness and irritation
Acne-prone skin is often red, irritated, and painful. Green tea extract, with its anti-inflammatory properties, helps alleviate these symptoms. Active compounds in green tea reduce the level of inflammatory factors in the skin, contributing to reduced redness and swelling. As a result, the skin becomes calmer, and acne signs are less visible.
Antibacterial action - inhibiting the growth of bacteria responsible for acne
One of the main culprits of acne issues is the bacteria called Propionibacterium acnes. These bacteria, residing in skin pores, lead to inflammatory conditions and the formation of pimples. Green tea extract inhibits these bacteria, preventing new acne formations. Its antibacterial activity also helps in clearing skin pores, further aiding in acne control.
Green tea extract is a versatile ingredient that can offer numerous benefits for acne-prone skin. Its antioxidant, anti-inflammatory, and antibacterial actions make it indispensable in the fight against acne and should be a regular part of the daily care routine for those grappling with this issue. Read more about the beneficial effects of green tea extract in this article: Green Tea Extract in Cosmetics. Check its properties.
Benefits of using cosmetics with green tea
One of the key aspects of healthy skin is its proper hydration. Green tea extract has the ability to retain water in skin cells, providing long-lasting hydration. Moreover, the ingredients found in green tea assist in rebuilding the skin's natural hydrolipid barrier, which is crucial for its health and appearance. As a result, the skin becomes more elastic, soft, and radiant.
With regular use of cosmetics containing this ingredient, acne-prone skin becomes less susceptible to new breakouts. Green tea extract aids the skin's regenerative processes and speeds up the healing of existing acne lesions.
Green tea is known for regulating sebum production. For those struggling with oily skin, cosmetics with green tea can be invaluable. With their help, the skin appears less shiny, and makeup stays on longer. Additionally, green tea assists in tightening pores, which is important not just for those with acne-prone skin, but also for those aiming for a smooth and even complexion.
Green tea extract has become an indispensable ingredient in acne skin care, offering numerous benefits: from antioxidant activity, alleviating inflammation, to regulating sebum production. Its comprehensive properties mean that it is not only effective but also a natural solution for problematic skin. We encourage experimentation and exploration of the richness of cosmetics with green tea. Every skin type is unique, so it's worth seeking out a product that's perfect for it.
Cosmetics with green tea extract: