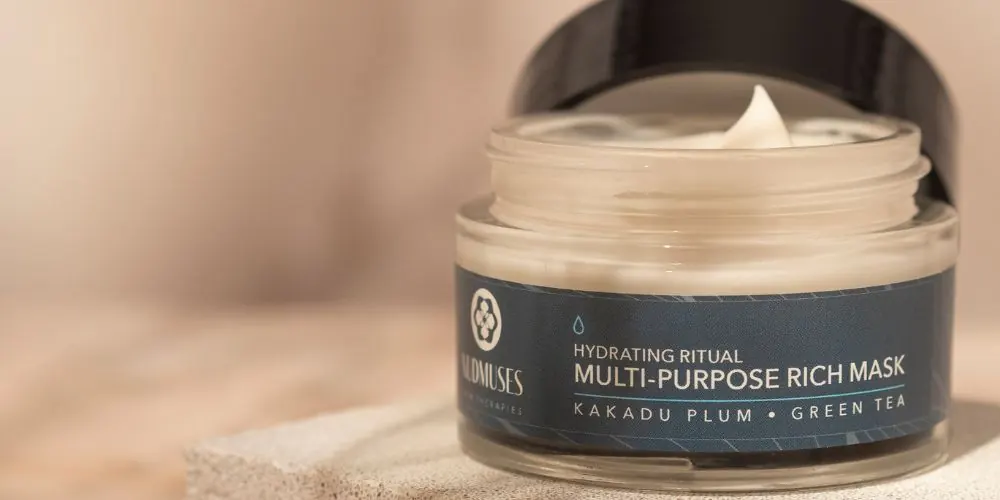 How to Use a Face Mask? Basics of Skin Care with a Mask
Have you ever wondered how to effectively use a face mask? Proper use of skincare products is key to maintaining healthy, glowing skin. In this article, we'll focus on the basics of facial care using various types of masks. We'll discuss the importance of moisturizing masks for dry skin and show how to apply creamy face masks. Our goal is to provide you with comprehensive information that will help you understand how face masks can transform your daily skin care ritual. We invite you to read on!
Face Masks – Why Are They So Important?
Face masks are an essential part of any effective skincare ritual. They are like a short spa for the skin, providing many additional benefits that are hard to achieve with just a daily cream or serum alone. Regular use is an investment in the health and youthful appearance of your skin.
The role of face masks in skincare is multifaceted. The first and foremost merit of masks is that they are focused on a specific problem or need of the skin. Whether it's deep hydration, pore cleansing, smoothing the epidermis, or soothing redness, there's a mask designed for a specific task.
The benefits of regular mask use are impressive. Masks can boost collagen production, improving skin elasticity, enhancing regenerative processes, minimizing the visibility of pores, and helping combat signs of aging.
There are many types of face masks, each serving a different purpose. We have moisturizing masks, which are perfect for dry skin, providing it with the necessary dose of hydration. Cleansing masks, on the other hand, are suitable for oily and combination skin, helping fight blackheads and blemishes. Creamy face masks are versatile and often combine various properties. Nourishing masks typically contain active ingredients aimed at solving a specific skin issue. The last category, overnight masks, are products designed to work when the skin is most receptive to regeneration - during sleep.
Remember, the most important thing in skin care is regularity and tailoring products to the individual needs of your complexion. The right mask can bring spectacular results.
Moisturizing Mask for Dry Skin
Hydration is a key step in skincare, and it becomes especially important in the case of dry skin. Well-moisturized skin guarantees a healthy appearance, softness, and elasticity. When the skin is properly hydrated, regenerative processes are faster, and the skin is more resistant to external factors such as wind, sun, or pollution.
A moisturizing mask for dry skin works in several ways. Ingredients contained in it, such as hyaluronic acid or saccharide isomerate, act as humectants - they attract water and retain it in the skin, providing long-lasting hydration. In addition, a moisturizing mask can help rebuild the skin's lipid barrier.
Choosing the right moisturizing mask for dry skin is the key to effective care. It's worth looking for products rich in moisturizing ingredients, but also those that will provide the skin with lipids, or fats, which will help rebuild the skin's protective barrier. The ideal moisturizing mask should have a creamy, nourishing consistency.
In the case of using a moisturizing mask, regularity and the correct technique are the most important. The mask should be applied to cleansed skin, preferably after using a toner, which will help better absorb the product. Before applying the mask, you can also exfoliate the face to remove dead skin and further improve the absorption of the cosmetic. The time we should leave the mask on the face is usually 10-20 minutes, but in the case of some overnight moisturizing masks, they can remain on the skin all night, providing intensive hydration during sleep. Remember, however, that each skin is different and what works for one person may not work for another. Experiment and look for a product that will be perfect for you.