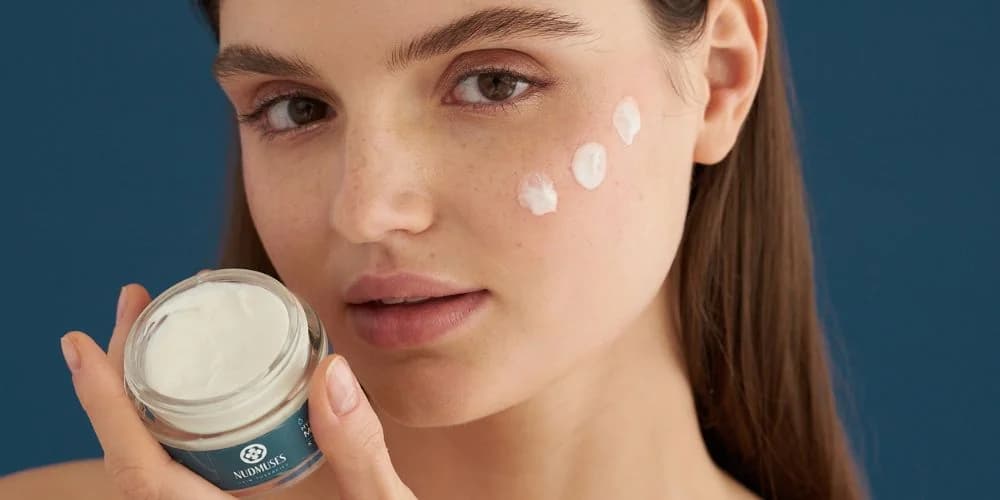 Oily skin care - how to reduce sebum secretion.
Oily skin is a fairly common type of skin. Although it is often considered burdensome and difficult to care for, proper care and diet can help achieve a healthy and matte-satin appearance of the skin. In this article, we'll discuss the best ways to take care of oily skin and give you some lifestyle tips that can have a positive impact not only on the appearance of your skin but also on how you feel.
Oily skin - its characteristics
Oily skin is characterized by excessive sebum production by the sebaceous glands. This is manifested by visible shine mainly in the T-zone, enlarged pores, and an increased risk of imperfections such as acne and blackheads.
Sebum is a substance produced all over our skin (except for the inner parts of our hands and feet) to protect against moisture loss and external damage. Sebum is a lipid substance composed of fats, waxes, and sterols.
The causes of excessive sebum production can be various, they may be diet-related, genetics, hormonal, stress, or improper skin care. An understanding of the physiology of oily skin and the causes of the overproduction of sebum is crucial to choosing the right care methods that will help you achieve a healthy and matte complexion.
Commonly, oily skin is considered problematic, e.g. due to the numerous imperfections that often accompany it, it also has its advantages. Wrinkles appear later on oily skin. This is due to better lubrication and its natural protection by sebum.
Step by step routine for oily skin
To maintain a healthy appearance of oily skin and to help regulate sebum production, it is important to choose the right products and care methods. Here are some tips that will help you in your daily care:
Cleansing

- choose a gentle cleansing gel or foam, preferably with a physiological pH, which will remove excess sebum and impurities from the pores, but at the same time will not dry the skin. We also recommend using a toner to balance the pH and prepare the skin for the following stages of the care ritual.

Hydration

- oily skin needs hydration too! So try to keep a balance between seboregulating and moisturizing. Choose

creams

and

serums

that are lightweight and give a satin finish to avoid the shine effect. Avoid very heavy and greasy cosmetics. They may have a comedogenic potential, which can lead to the formation of imperfections and exacerbate the problem of excessive sebum secretion. Choose

lightweight cosmetics

that do not clog pores and have low comedogenic potential.

Use cleansing masks and remember to exfoliate

- masks with clay, charcoal, or BHA acids will help to cleanse the pores and get rid of excess sebum. Use masks and scrubs once or twice a week for best results.

Sun protection

- remember about sunscreen all year round, even on cloudy days. A product with an SPF filter will protect the skin from damage and help prevent unwanted discoloration and premature aging of the skin.
In cosmetics for oily skin, look for ingredients such as:
AHA acids,
salicylic acid,
clays,
zinc.
What we eat also affects our skin. A diet high in sugar, lots of spices, trans fats, and junk food can make oily skin worse. Reduce your intake of these foods and choose a diet rich in vegetables, fruits, whole grains, and protein. In addition, physical activity and avoiding stress can also affect the condition of the skin. Regular exercise helps to improve blood circulation and keep the skin looking healthy. A good workout will also improve your mood by stimulating the secretion of endorphins.
Oily skin requires not only the right selection of products that will help regulate the secretion of sebum but also needs regular care. The key to healthy skin is gentle but thorough cleansing, moisturizing, and using products with seboregulating ingredients. It is also important to remember to protect the skin against harmful UV radiation and to avoid greasy and heavy cosmetics that may contribute to the formation of imperfections. Remember that every skin is different and requires an individual approach to care, so it's worth spending some time choosing the right products and care methods to get healthy and radiant skin.