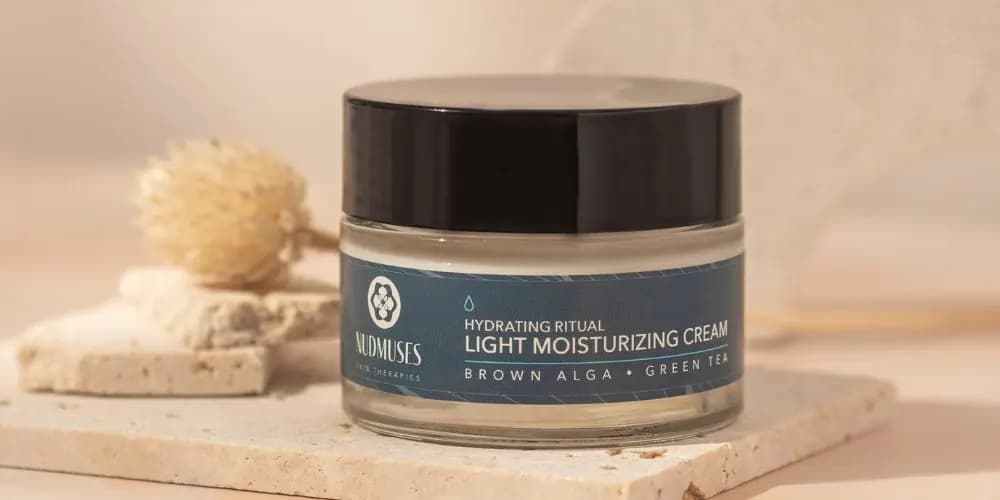 Which facial cream to choose for summer?
The decision of which facial cream to choose for summer may seem difficult. We desire optimal protection and, at the same time, maximum care for our skin, which makes selecting the right cosmetic product key to achieving a healthy and radiant appearance. We may ask ourselves whether a sunscreen-infused cream will provide sufficient nourishment for our skin. On the other hand, during the hot summer days, our skin may sweat more, and we don't want to burden it with too many layers of cosmetics.
It's important to remember that the sun, while giving us pleasant warmth and helping us acquire vitamin D, can also contribute to skin dehydration, the formation of wrinkles, or other skin damage. In extreme cases, it can even lead to skin cancer. That's why a facial cream for summer should not only deliver effective moisturization but also provide protection. Read this article to find out which cream to choose for summer.
The role of facial cream in skincare
The needs of our skin can change with the seasons and the accompanying weather conditions. Different care will be required in summer compared to winter.
Taking care of facial skin in summer requires a special approach - high temperatures, UV radiation, strong winds, and even air conditioning all affect our skin. That's why it's crucial to choose the right facial cream for summer.
Facial cream plays several key roles in skincare. Firstly, it moisturizes and nourishes the skin, providing it with essential active ingredients. Additionally, facial cream forms a protective barrier on the skin, preventing water loss and safeguarding against the negative impact of harmful external factors.
During summer, it is recommended to use lightweight creams that absorb quickly and don't leave a greasy film on the skin, which is especially important on warm, humid days. The Light Moisturizing Cream by Nudmuses possesses these qualities. This lightweight moisturizing cream with niacinamide and brown algae extract absorbs well while providing a comfortable sensation. It leaves the skin soft and smooth, making it an ideal base for makeup as well.
When choosing a facial cream for summer, it's worth paying attention to ingredients that help combat the negative effects of sun exposure. Look for products containing antioxidant ingredients like vitamin C or green tea, which help protect the skin against free radicals. Hydrating components such as hyaluronic acid will also help maintain proper skin hydration.
Remember that selecting a facial cream for summer is not just about protecting the skin from the sun. It's also about ensuring proper moisturization and nourishment to keep the skin healthy and radiant throughout the summer.
Lightweight moisturizing cream as a choice for summer
When it comes to choosing a facial cream for summer, many people opt for lightweight moisturizing creams. But what does that actually mean, and why can such a cream be a good choice?
A lightweight moisturizing cream is characterized by its light, often gel-like consistency, although it is not a necessary requirement. The key is for its formula to absorb quickly and completely, without leaving an unpleasant and heavy film. The skin feels soft and smooth after application, not oily and sticky. That's why such a cream is highly appreciated on hot days.
Although it may seem that a lightweight moisturizing cream provides fewer moisturizing ingredients, that is not true. On the contrary, such creams are often rich in ingredients that deliver intensive hydration. For example, hyaluronic acid, which is a popular ingredient in many lightweight moisturizing creams, can retain up to a thousand times its weight in water within the skin. Its action can be further enhanced by saccharide isomerate, which is also a powerful humectant.
Sunscreen creams
Sunscreen creams, also known as sunscreens, are a crucial element of skincare throughout the year, especially during the summer season. UV radiation can have a negative impact on the skin, leading to accelerated aging and even skin cancer. Sunscreen creams help protect against the harmful effects of radiation.
There are two main types of UV radiation - UVA and UVB. UVA penetrates deep into the skin and is the primary culprit for accelerated aging, while UVB is the main cause of sunburns. That's why it's important to choose sunscreen creams that offer broad-spectrum protection against both types of UV radiation.
Sunscreen creams can also fulfill the role of moisturizers or nourishing creams, thanks to the presence of appropriate active ingredients. This allows you to enjoy the benefits of both simultaneously.
Why is it worth using a moisturizing cream under sunscreen?
Although many sunscreen creams contain moisturizing ingredients, their primary purpose is to protect the skin from harmful UV radiation. Therefore, they may not always provide the skin with sufficient hydration that a dedicated moisturizing cream can offer.
A moisturizing cream used under sunscreen provides the skin with essential nutrients and helps maintain proper hydration levels. The ingredients it contains support the skin's regenerative processes, improving its elasticity and firmness. As a result, the skin is better prepared to withstand external factors, including UV radiation.
Applying a moisturizing cream under sunscreen also helps protect the skin from potential dryness that may result from the action of certain chemical filters. While some sunscreen creams can provide adequate hydration on their own, it is not always the case. Therefore, if our skin tends to dry out, it is beneficial to use an additional moisturizing cream under the sunscreen. This way, we can enjoy optimal hydration and skin protection simultaneously.
The choice of facial cream for summer depends on various factors, such as skin type and condition. A lightweight moisturizing cream is a good choice for most people, providing necessary hydration without weighing down the skin. For dry skin, an intensive moisturizing cream is recommended. Regardless of the choice, the application of sunscreen plays a crucial role in protecting the skin from harmful UV radiation. Remember, skincare in summer requires the right approach and careful selection of products.
Lightweight consistency products recommended for use before sunscreen: