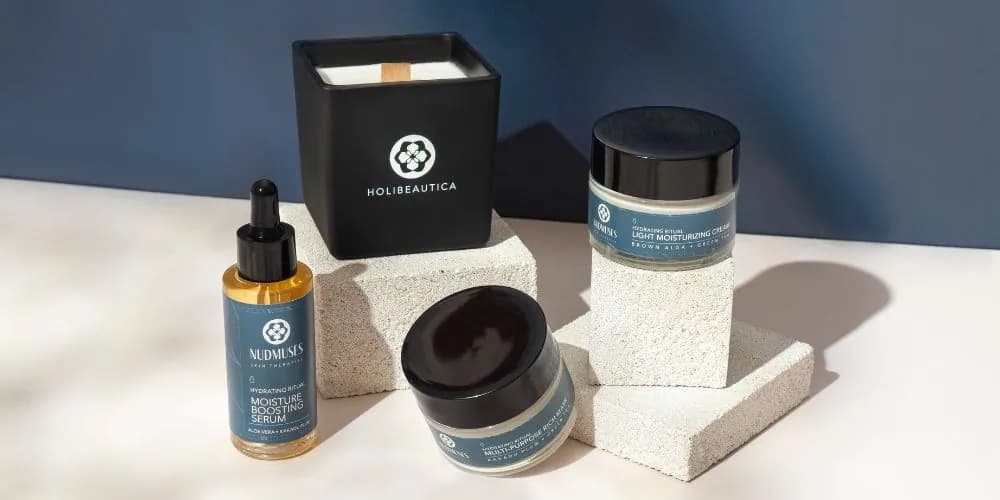 Home SPA - how to create an oasis of relaxation in your home?
Do you dream of a relaxing day at the SPA, but you don't have time to book a visit? We have the perfect solution for you - a home SPA! In today's article, we'll show you how to create an oasis of relaxation in your home. You will learn what cosmetics and room to choose for home treatments, and how to create the perfect atmosphere. Ready for a dose of relaxation and relaxation? Read on!
Choosing the right space
Choosing the right place to create a home SPA is the key to achieving the maximum effect of relaxation and relaxation. Here are some tips to help you choose the best place:
Choose a place where you can ensure peace. Ideally, it is a separate room, but if you do not have such an option, choose a bathroom, living room, or bedroom. When choosing the space, think about what treatments you will want to perform. It is much easier to perform a scrub in the bathroom than on the couch.
Make sure the selected space is well-ventilated and has adequate lighting.
If you want to take a bath, choose a bathroom. Remember that the water should be at the right temperature to help you relax. Bet on additives, such as bath salts or essential oils.
If you are planning facial treatments, choose a place with access to a mirror and a table or bed where you can lie comfortably.
Remember to choose a place where you feel best and where you want to spend time relaxing.
After choosing the right place, make sure that it is fully prepared for the treatments. Turn off notifications on your phone, take care of the right temperature, and ensure quiet.
Take care of the right atmosphere
Creating the right atmosphere is crucial to get the maximum effect of relaxation and relaxation. Here are some tips on how to create it:
Lighting - turn off the light and replace it with soft lighting, such as

soy candles

, which will allow you to relax and put you in a good mood.

Relaxing music - choose calm music that relaxes you. You can use the app on your smartphone or find suitable playlists on YouTube.
Aromatherapy - fragrances have an extraordinary power to influence our mood and well-being. It is worth using essential oils, e.g. lavender, jasmine, or eucalyptus, which have a relaxing and soothing effect.
Decorations - add some decorations to your home SPA, e.g. flowers, stones, or scented candles. This will allow you to feel like a professional SPA.
Remember that the atmosphere should be calm and harmonious. Focus on your breathing and inner peace. This will help you achieve the maximum relaxing effect.
Skincare in a home SPA
A home SPA is like a date with yourself, it's a moment of relaxation that you can treat yourself. To give yourself maximum pleasure and make good use of this time, focus on an extensive care ritual. Let it consist of many stages, and add a hand, stone, or roller massage.
Regardless of what specific steps you decide to take, always start your ritual with cleansing the skin, preferably in two steps: first with oil or butter for removing makeup, and then with a gel or light emulsion for washing the face. Next, you can perform a peeling or a clay cleansing mask. These cosmetics will leave your skin fresh, and ready for further care.
After cleansing, it's time for comprehensive care that restores optimal hydration. Start with a soothing aloe vera serum. Pat, it gently into the skin of the face and treat yourself to a pleasant massage. The next step will be to apply a light moisturizing cream that will provide the effect of reducing wrinkles or a thicker layer of a creamy moisturizing mask. In particular, we recommend the Multi-purpose Rich Mask, which, depending on your needs, can also be used as a day cream. Moisturizing is one of the basics of care, which is why our skin needs cosmetics with moisturizing, regenerating, and soothing properties. Our creamy mask with niacinamide and green tea and Kakadu plum extracts is a multi-tasking product for all skin types, so if you struggle with dry and dull skin and are looking for a product that will soothe and smooth fine lines and wrinkles at the same time, you should check out our mask.
During treatments in a home spa, it is worth using cosmetics that contain natural ingredients. This is what we used in our cosmetics.
Don't forget about the body
Body care is also a very pleasant element of treatments in your home SPA. Just like during facial treatments, don't forget to exfoliate your skin. You can do it with scrubs or with a special brush. The exfoliation stage will help remove dead skin cells, stimulate blood circulation, and make your skin smooth and soft to the touch. After peeling, take a relaxing bath, and at the end of the ritual, apply a mask or a suitable body lotion to protect the skin against moisture loss.
Choosing the right cosmetics for your skin type and fragrance preferences is the key to achieving the best effect. Remember to choose products that suit your skin type. If you do not know what type of skin you have, consult with a cosmetologist.
Creating a home SPA is the perfect way to relax. Thanks to the arranged space, cosmetics for face and body care, and the right atmosphere, we can create an oasis of relaxation in your home. It is worth remembering that taking care of your body and mind is an important element of taking care of your health and well-being. We encourage you to test the tips in this article and enjoy moments of relaxation in your home.