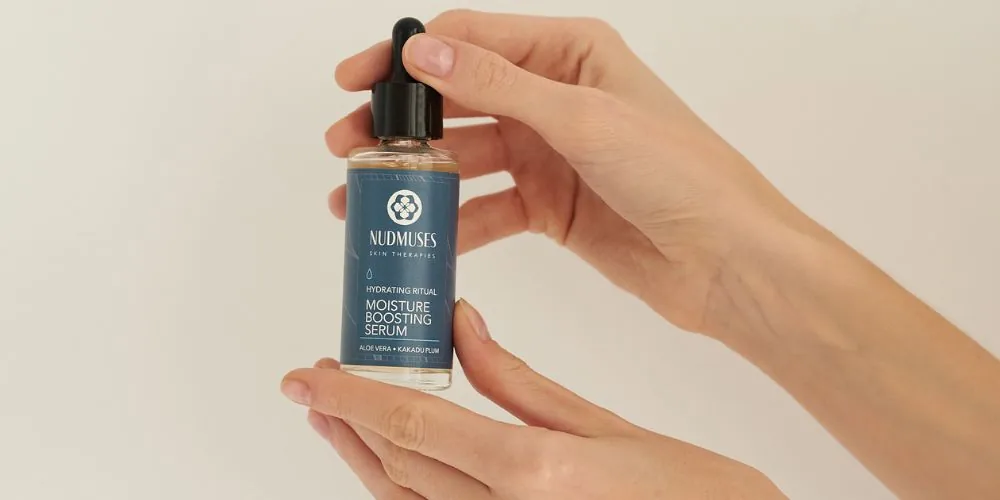 The impact of collagen on the skin - which ingredients will boost its production.
Collagen is a protein that plays a key role in maintaining the firmness and youthful appearance of our skin. It is found in all structures of the body - connecting the skin, hair, nails, muscles, joints, and even our internal organs. In terms of the skin, collagen is the foundation upon which its elasticity and smoothness are based. Unfortunately, as we age, collagen production naturally decreases, leading to the appearance of signs of aging, such as wrinkles or loss of firmness.
Thanks to modern cosmetic solutions and advanced ingredients present in cosmetics such as anti-wrinkle cream, moisturizing mask or anti-wrinkle serum, we are able to stimulate collagen production and delay the appearance of aging signs. In this article, we will take a closer look at the impact of collagen on the skin and the products and ingredients that can support its production.
What is collagen and why is it so vital for our skin?
Collagen, being one of the most important proteins in the human body, accounts for as much as 30% of the total amount of proteins and about 70% of skin proteins. It is a key component that gives the skin its smoothness and firmness, as well as being responsible for its regeneration. Skin rich in collagen looks young, healthy, and radiant.
The main types of collagen present in the skin are type I, II, and III. Type I collagen makes up the majority (about 80-90%) of the collagen in the skin, and type III collagen is the second most abundant. As we age, the amount of collagen in the skin significantly decreases, leading to a loss of firmness and elasticity.
Skin aging is a natural process, but it is accelerated by factors such as stress, poor eating habits, lack of physical activity, and above all - sun exposure. This process is associated with a decrease in collagen production, which leads to the formation of wrinkles and signs of aging. That's why it's so important to supply the skin with ingredients that stimulate collagen production, which can be found in cosmetics such as anti-wrinkle cream, moisturizing mask, or anti-wrinkle serum.
Ingredients Supporting Collagen Production
Cosmetics are powerful tools that, if used wisely and regularly, can significantly contribute to improving the condition of our skin and slow down the aging process. Some ingredients contained in skincare products can stimulate collagen production, thereby improving the elasticity and firmness of the skin.
Among them, the most important are:
Vitamin C: This is one of the most effective ingredients that help stimulate collagen production. Vitamin C is crucial for collagen biosynthesis.
Retinol: Retinol, a form of vitamin A, is one of the most frequently studied cosmetic ingredients that stimulate collagen production. It works by accelerating cell renewal, which leads to reduced visibility of wrinkles and improved overall skin texture.
Peptides: Cosmetics containing peptides can help stimulate collagen production, making the skin more firm and elastic.
Hyaluronic Acid: This ingredient itself does not directly stimulate collagen production, but it helps keep the skin moisturized, which is key to its health and the maintenance of metabolic processes. Hyaluronic acid is often used in moisturizing products, such as a moisturizing mask.
Ingredients derived from nature can also beneficially affect the increase in collagen production in our skin. Here are a few examples:
EPS Seafill: This exopolysaccharide produced by marine plankton, according to studies conducted on this raw material, has the ability to immediately fill wrinkles and improve skin tension (15 minutes). It has scientifically confirmed action that improves the appearance of the skin, increases its firmness, and makes it more smooth and radiant. It works by stimulating the production of collagen and elastin, which contributes to improved elasticity. The use of products with EPS Seafill in the composition, such as a moisturizing anti-wrinkle serum, can therefore contribute to a healthier appearance of the skin.
Undaria Pinnatifida Algae Extract: Undaria pinnatifida, also known as wakame algae, is a type of brown algae that is commonly used in cosmetics due to its scientifically confirmed anti-wrinkle properties. The extract from this algae contains ingredients that help stimulate collagen synthesis. You can find the extract from this algae in a moisturizing cream, which not only reduces skin roughness but also reduces the visibility of wrinkles and reduces signs of skin aging.
Kakadu Plum Extract: The Kakadu plum is one of the richest sources of vitamin C in the world. It has strong antioxidant properties, stimulates the production of hyaluronic acid, elastin and collagen, making the skin more smooth and luminous. You can find the Kakadu plum extract in a face moisturizing mask and moisturizing serum from Nudmuses.
Remember that the use of cosmetics stimulating collagen production is one of the elements of comprehensive skin care. It's also worth paying attention to a healthy diet, regular physical activity, and avoiding excessive sun exposure.
How Diet and Lifestyle Affect Collagen Production?
Diet and Collagen Production
One of the most important aspects of supporting collagen production is a proper, healthy, and balanced diet. Consuming foods rich in vitamin C, such as citrus fruits, peppers, strawberries, or kiwi, contributes to collagen synthesis. Equally important are products rich in amino acids, such as meat, fish, eggs, and dairy, which are the main building blocks of collagen. Zinc and copper, which we find in nuts, seeds, meat, or seafood, also assist in the production of this protein.
Natural Methods of Stimulating Collagen Production
Apart from diet, other aspects of our lifestyle also affect collagen production. First and foremost, proper hydration of the body is essential for maintaining the correct structure and function of collagen. Regular physical activity, especially strength exercises, also stimulates collagen production, which translates into increased firmness of the skin. Additionally, it is important to remember about proper rest - during sleep, our body regenerates, which also includes processes related to collagen production. Proper skincare, rich in ingredients that support the collagen production process, will be a perfect complement to a healthy and active lifestyle.
Recommended products: