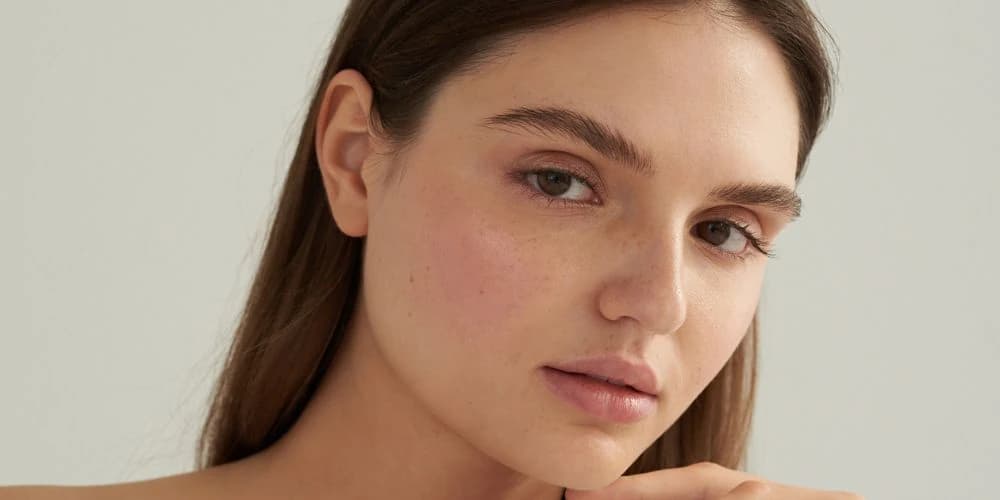 Dry skin - characteristics and how to take care for it
Dry skin is one of the most common skin types. It is characterized by a low level of moisture, which makes it rough, flaky, and prone to irritation. Unfortunately, dry skin can age faster, so people with dry skin need to pay special attention to skincare and hydration to keep it healthy and radiant and to delay the formation of unwanted wrinkles.
Characteristics of dry skin
Dry skin is characterized by a deficiency of lipids and low sebum production, which causes excessive moisture loss. People with dry skin often struggle with roughness and flaking. How do you know if you have dry skin? The easiest way to check is to examine its appearance and feel. Dry skin is often rough and dull, and after washing, it can become even more tense and tight, easily irritated, and prone to cracking and inflammation.
Characteristic features of dry skin are primarily:
skin roughness,
peeling of the skin, which may be particularly noticeable around the mouth and on the temples,
dull and gray complexion that is devoid of natural glow,
flaccidity and lack of flexibility,
tendency to cracks and inflammations,
increased susceptibility to wrinkles and signs of skin aging.
Causes of dry skin
Dry skin can have various causes, both internal and external. Among the internal factors, it is worth mentioning heredity (genes) and some diseases, such as hypothyroidism, diabetes, or atopic dermatitis.
The external causes of dry skin include:
requent washing of the skin with water and the use of aggressive cleaning agents,
exposure to cold and dry air, especially in autumn and winter,
exposure to the sun or frost,
using inappropriate cosmetics that can dry the skin.
In the case of some skin diseases, such as psoriasis, atopic dermatitis, or eczema, dry skin is one of the symptoms. In this case, you should consult a dermatologist. The proper care of dry skin is especially important to alleviate the symptoms and improve its condition.
Our lifestyle and inappropriate habits can also cause excessive dryness of our skin. Factors that can contribute to dry skin include smoking, drinking alcohol, low water intake, and inadequate hydration. It is therefore worth remembering to drink water regularly and use appropriate moisturizing creams.
Skincare tips for dry skin
Dry skin requires the use of appropriate cosmetics and changing unhealthy habits affecting its condition. Here are some tips to help keep your skin in good condition:
Gentle cleansing of the skin
If you feel tightness immediately after washing your face, be sure to give up strong gels and foams that can cause skin irritation, and instead choose mild cleansing products. In the case of two-stage cleansing, during the first step, you can also choose to use oils or make-up remover butter, which additionally moisturizes the skin.
Moisturizing cosmetics
The use of moisturizing creams and serums is the basis of dry skin care. Look for cosmetics that contain moisturizing ingredients, such as hyaluronic acid, glycerin, squalane, or panthenol. It is important to moisturize the skin both in the morning and in the evening. When choosing the right cosmetics, it is worth paying attention to cosmetics rich in ingredients of natural origin, which contain strong moisturizing ingredients, such as saccharide isomerate, and soothing ingredients, such as aloe vera or bisabolol. Exactly such raw materials we used in our facial skin care cosmetics.
In the care of dry skin, we especially recommend our moisturizing line and the combination of Moisture Boosting Serum and Light Moisturizing Cream. These cosmetics will restore optimal hydration, eliminate the feeling of dryness, give comfort, and soothe.
Sun protection
Exposure to the sun can dry out the skin, so it's important to use sunscreen every day, even during the winter months and cloudy days.
Take care of your skin from the inside
Drinking the right amount of water is important not only for overall health but also for the condition of our skin, so try to drink at least 1.5 liters of water a day. If you have a problem with this, you can install an app on your phone that will remind you to drink water regularly. Depending on your needs, you can use Waterbalance or Hydro.
Taking care of dry skin can be difficult, but not impossible. It is worth remembering that dry skin requires a special approach and the use of appropriate cosmetics. To overcome the dryness of the skin, the most important thing is to regularly moisturize and protect the skin. It is also important to use cosmetics with a good composition, containing, e.g. hyaluronic acid, squalane, glycerin, or vegetable oils. In addition, it is worth avoiding factors that may contribute to the deterioration of the skin condition, such as smoking, alcohol consumption, or excessive exposure to the sun.