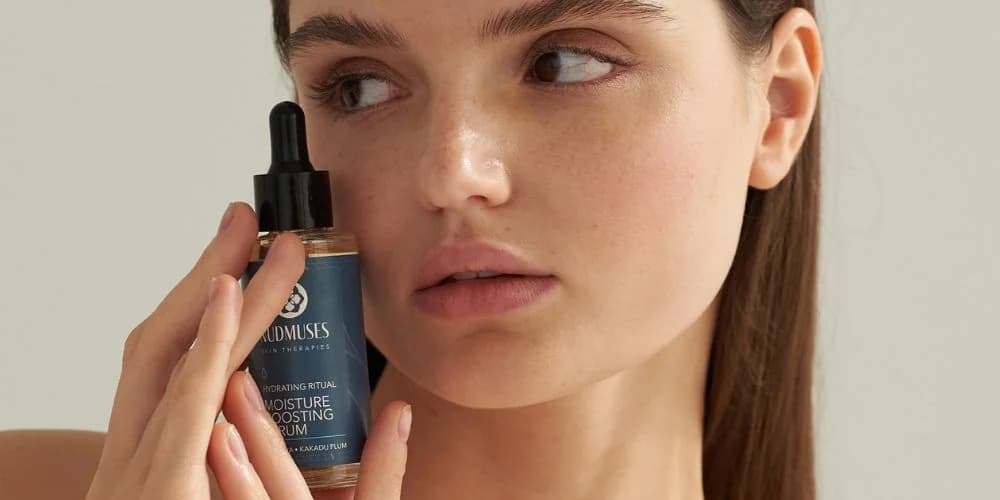 Face Serum - How to Use It? When Should It Be Applied?
In today's cosmetic market flooded with various products, it's difficult to understand which ones are truly necessary for our skin. We all want healthy, radiant, and glowing skin, but how can we achieve that? The key might lie in face serum - a misunderstood hero in the world of skincare.
Face serum is a product that has gained significant popularity in recent years. However, many of us still have questions: what is face serum? How and when should it be used? Is it really as effective as manufacturers claim? Is it worth its often high price?
In this article, we will strive to answer these questions and dispel any doubts. We will discuss what serum is, how to use it, and when is the best time to apply it. With us, you will uncover the secrets of natural skincare!
What is Face Serum?
Before we discuss how and when to use face serum, it's important to understand what it actually is. Face serum is a concentrated cosmetic product with a high concentration of active ingredients that provide deep hydration and nourishment to the skin. It stands out for its lightweight texture and quick absorption, allowing the active ingredients to penetrate deeper into the skin and act where it's most needed.
Face serum is like a magical elixir for our skin. Thanks to its concentrated formulas, serum can deliver fast and visible results. Some serums are designed to target specific skin concerns, such as acne, discoloration, or wrinkles, while others aim to improve the overall condition of the skin, its hydration, firmness, or radiance.
However, it's important to note that face serum is not a one-size-fits-all product. Each serum has its unique properties and is intended to address specific skin issues. Some serums are rich in vitamins, such as vitamin C, which help combat signs of aging and brighten the skin. Others may contain hyaluronic acid, known for its moisturizing properties, while some may include ingredients like retinol, which aids in the fight against acne and wrinkles.
Choosing the right serum is the key to successful skincare. Pay attention to the product's ingredients, its intended effects, and the specific skin issues it can address. Remember, the most important thing is the health and well-being of your skin, so always choose products that are most beneficial to it. Also, keep in mind that every skin is different, and what works for one person may not necessarily work for another. Therefore, it's important to experiment and find what suits your skin best.
How to Apply Face Serum?
Now that we know what face serum is and its properties, let's discuss how to properly apply it. Applying serum is simple and quick, but it requires following a few guidelines.
Firstly, always cleanse your skin This is a crucial step because the serum won't be able to penetrate well through layers of makeup or impurities. You can use your favorite cleansing gel, foam, or milk for this purpose. After cleansing, it's beneficial to use a toner, which will prepare the skin for further hydration and allow the serum to absorb better.
Now it's time to apply the serum. Apply a few drops of serum onto the skin — remember, it's a highly concentrated product, so you don't need a lot. Gently pat the serum into the skin, starting from the center of your face and moving outwards, until it is fully absorbed. Instructions on how to use the serum should also be available on the product's packaging, so always familiarize yourself with the manufacturer's information before using it.
When to Apply Face Serum?
Another key question to consider is "when to apply face serum?". The rules for applying serum may vary depending on the specific product, but there are some universal guidelines that will help you make the most of its potential.
Generally, it is best to apply face serum twice a day – in the morning and evening. In the morning, the serum can act as a shield, deeply moisturizing and protecting the skin from harmful external factors such as air pollution. In the evening, when our skin regenerates during sleep, the serum provides nourishing ingredients that aid in this process. Keep in mind that some active ingredients like retinol may increase skin sensitivity to sunlight, so such products should be used exclusively at night. Information about whether a particular product can be used during the day or only in the evening should be indicated on the packaging.
Apply the serum immediately after cleansing and toning the skin, but before applying moisturizer. Using serum allows you to enhance the effectiveness of the moisturizer, which acts as a barrier, sealing the nourishing ingredients into the skin. It's like giving your skin an extra dose of active ingredients that will work throughout the day or night.
However, remember that the best time to apply serum may vary depending on your skin type and the specific product you are using. It's always worth reading the instructions on the packaging and adapting your skincare routine to your individual needs.
Which Serum to Choose?
The choice of serum always depends on the specific needs of your skin.
Dry skin: Opt for a hydrating serum that contains ingredients like hyaluronic acid, ceramides, or peptides. For example, a serum with hyaluronic acid helps retain water in the skin, providing elasticity and hydration.
Oily skin: Look for a serum with AHA/BHA acids (such as glycolic acid, salicylic acid) or niacinamide to help control sebum production and minimize pores.
Combination skin: An ideal choice would be a multifunctional serum that includes ingredients like niacinamide, which regulates sebum production while providing hydration.
Sensitive skin: Serums with aloe vera or allantoin are gentle on the skin, helping to soothe irritation and redness.
Mature skin: Opt for a serum with ingredients like retinol, vitamin C, or peptides to combat signs of aging such as wrinkles and loss of firmness.
Ultimately, some serums are formulated to be suitable for all skin types. A great example is our Moisture Boosting Serum, which provides numerous benefits to the skin, including soothing, adding radiance, and reducing wrinkles. The product features an innovative ingredient called EPS Seafill, an exopolysaccharide produced by marine plankton, which improves skin firmness. This serum is rich in natural ingredients and is vegan-friendly. Remember to always choose products that cater to your skin's individual needs.
Applied after cleansing but before moisturizer, serums can bring many benefits, from hydration and sebum control to anti-aging properties. Keep in mind that there is no one-size-fits-all serum for everyone—your skin is unique. We encourage you to experiment and discover your own personalized skincare ritual in which a face serum becomes an integral part.