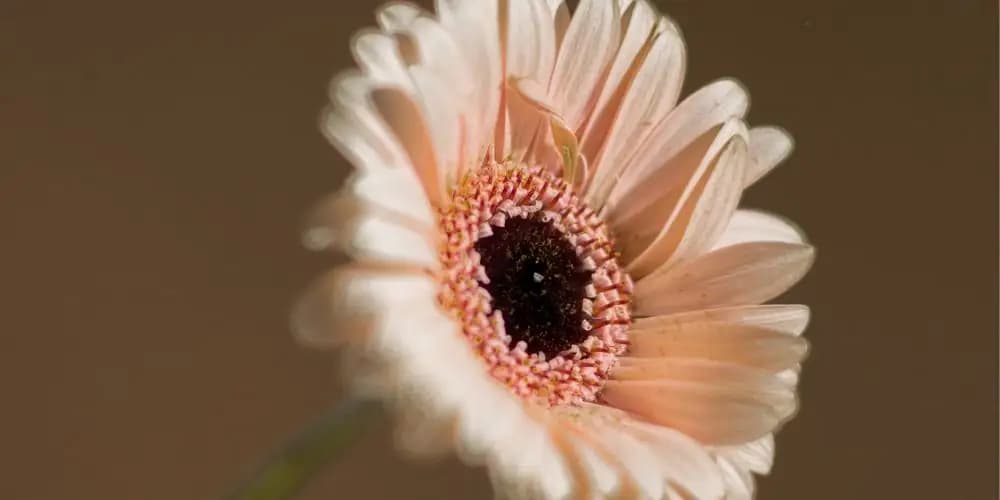 Skincare as a Mother's Day Gift: What Cosmetics to Buy for Mom?
Mother's Day is a special time of the year when we wholeheartedly want to thank our mothers for their constant love, patience, and support. We wonder how best to express our gratitude and love. The question often arises: what gift would be perfect? Flowers, jewelry, something for the home? Or perhaps it's worth considering something that will bring relaxation and serenity to mom? Our suggestion is a gift that will surely delight every mother, regardless of her preferences or age – skincare and beauty products. After all, what better way to show love and care than by taking care of the comfort and well-being of our loved ones?
In this article, we will provide guidance on how skincare and cosmetics can become the perfect Mother's Day gift. We have prepared several suggestions to help you choose that one, perfect gift.
Skincare products as a gift – why is it a good idea?
Skincare products are one of the most popular gifts for Mother's Day. But why is that? First and foremost, skincare products are items that our mothers typically use every day. Well-chosen products provide pleasure, can enhance natural beauty, and improve the condition of our skin.
When we choose skincare products as a gift for our mothers, we show that we care about their well-being and self-care. It's a testament to our desire for them to find time for themselves, for relaxation and rejuvenation. After all, who doesn't enjoy a moment of respite after a busy day, when we can take care of ourselves and our bodies? Additionally, skincare is not just about aesthetics but also about health. High-quality cosmetics can help maintain our mothers' skin in excellent condition, protecting it from harmful external factors.
For these reasons, skincare products are a gift that will always bring joy and will undoubtedly be well-received. However, let's remember that the most important thing is for them to be tailored to the needs and preferences of our mothers. In the following points, we will provide guidance on how to do that.
What cosmetics to choose for mom?
Choosing cosmetics as a Mother's Day gift may seem challenging, but with our tips, you'll surely handle the task. First and foremost, it's worth knowing your mom's preferences. If you're unsure, look for clues she may have left in her home. Pay attention to the brands on her bathroom shelf. Does she prefer natural ingredients or luxury brands? Does she have favorite scents or ingredients? Or perhaps it's worth considering a professional consultation to have a specialist recommend the right product?
Natural cosmetics
Natural cosmetics are perfect for moms who value simple compositions and ingredients of natural origin. These products often contain natural oils or plant extracts that are gentle on the skin and provide excellent hydration.
Luxury cosmetics
If your mom enjoys surrounding herself with luxury and appreciates high-quality products, luxury cosmetics can be a perfect choice. These products often offer advanced formulas, elegant packaging, and unique scents. They can include cosmetics from premium lines of well-known brands that offer special Mother's Day sets.
Moisturizing skincare
If you're unsure about which cosmetics will be best for your mom, opt for moisturizing skincare products. Moisturizing facial products make an ideal Mother's Day gift as they provide essential care for the skin and offer a moment of relaxation. Hydration is the most fundamental need for every skin type, even oily skin, and a good moisturizing product will not only restore optimal hydration but also add radiance to the complexion and prevent signs of aging, such as wrinkles or loss of vibrancy.
Remember that the most important thing is for the gift to be tailored to your mom's individual needs and taste. Whether you choose natural or luxury cosmetics, remember that it's the gesture and thought that count the most. Give your mom something that allows her to relax and feel special.
Facial Skincare Products
Facial skincare is a crucial part of the daily rituals for almost every woman. That's why facial skincare products are among the most practical gifts we can give our moms on Mother's Day.
Face Creams
Face cream is a fundamental product in every woman's skincare routine. There are lightweight day creams and more nourishing and regenerating night creams available. When choosing a cream for mom, pay attention to her skin type - whether it's dry, oily, or perhaps combination. For dry skin, it's worth selecting a cream with intensive moisturizing properties, while for oily skin, a regulating cream would be beneficial. You can read more about the needs of different skin types here: dry skin or here: oily skin.
Masks
A facial mask is a product that can deliver immediate effects - soothing, restoring comfort, or providing hydration to the skin. There are moisturizing, purifying, nourishing, and anti-aging masks available. Choose one that suits your mom's current skincare needs.
Serum
Facial serums are products with highly concentrated ingredients that penetrate deeper layers of the skin. They address various skin concerns such as dryness, discoloration, wrinkles, or loss of firmness. Serum makes an excellent gift for a mom who wants to effectively care for her skin.
Remember to choose products that are suitable for your mom's individual skin needs. Whether it's a face cream, mask, or serum, the key is to show that you care about her skincare routine and well-being.
Body Care Products
When we talk about skincare, we must not forget about the body. Often, we focus on the face, overlooking the fact that our body also needs care and attention. Below, we present several body care product suggestions that can make an ideal Mother's Day gift.
Body Lotions
Body lotions are essential products for body care. They provide the skin with necessary nutrients, moisturize and soften it, and can also provide a relaxing massage. When choosing a body lotion, pay attention to the ingredients and fragrance.
Avant-Gardiste, Argan&Oud Body Lotion:

This body lotion intensely moisturizes and nourishes the skin, immersing it in the enchanting scent of the Orient.

Mash, Rejuvenating Body Mousse with Forest Blueberry Scent:

This product softens, moisturizes, and regenerates the skin. It contains a wealth of plant butters and oils (such as shea butter, moringa oil, and sweet almond oil).

Alba 1913, Nourishing Body Butter:

This vegan body butter revitalizes the skin.

Mawawo, Retinol Body Balm:

This body balm contains retinol enclosed in liposomes, making it an ideal product for rough, sagging, and blemish-prone skin.
Body Scrubs
A body scrub is a product that helps remove dead skin cells, improving the appearance and texture of the skin. Scrubs can be based on salt, sugar, or fine granules. It's the perfect gift for a mom who wants to take care of her skin and feel like she's at a spa.
Avant-Gardiste, Face and Body Scrub with Organic Prickly Pear Seed Oil:

This luxurious product is suitable for daily skincare and cleansing. It harnesses the nourishing power of argan oil, prickly pear seed oil, avocado oil, jojoba oil, and extracts of marigold and chamomile.

Mash, Moisturizing Body Scrub with Vanilla Scent and Gold Particles:

This product, with a sweet vanilla fragrance, exfoliates, nourishes, and adds a subtle glow to the skin.

Alba 1913, Mechanical Body Scrub with Amber Dust:

This creamy scrub contains Baltic amber particles.
Hand and Foot Care
Every mom deserves a bit of luxury. A professional manicure and pedicure set is a great gift for a mom that allows her to take care of her hands and feet without leaving home.
Mawawo, Enzymatic Foot Cream:

This cream combines moisturizing and softening properties. It contains a complex of three enzymes and urea.

Alba 1913, Galenic Hand Cream:

This hand cream deeply moisturizes and soothes. It contains shea butter.
Perfumes as a Mother's Day Gift
Perfumes are incredibly personal and elegant gifts that are sure to bring a smile to every mom's face. They are not only a symbol of luxury but also an expression of personality and style. However, choosing the right fragrance can be challenging.
Find your mom's favorite scent
If you know your mom's favorite scent, you can safely choose that. It could be a specific brand or perfume line that she always keeps on her bathroom shelf. However, if you want to surprise her with a new fragrance, you should be familiar with her preferences. Does she like fresh, floral, fruity, oriental, or woody scents?
Choose a scent suitable for the season
Remember that some scents are better for warmer months, while others are more suitable for colder ones. Light, fresh, citrusy, and floral scents are perfect
Choose perfume from a trusted brand
If you are not sure which fragrance to choose, you can always go for a perfume from a trusted brand. Reputable perfume brands usually offer a wide range of fragrances that are carefully composed and long-lasting.
Giving a perfume for Mother's Day is a beautiful gesture that shows you took the time and thought to choose something that will be special to her. A well-chosen fragrance can remind her of you every day and give her confidence in any situation. Perfume is more than just a gift - it is an expression of love and care.
Spa voucher as a Mother's Day Gift
Mother's Day is the perfect time to gift our mother something special. Something that will allow her to breathe and relax for a while. Something like this can be a voucher to the SPA, especially if you are not sure what cosmetics will be best for your mother. In a good cosmetology salon, a specialist will choose the right care.
Why is a spa voucher a good gift idea?
Moms are undoubtedly some of the busiest people in the world. That's why sometimes they need a moment to pause, relax, and take care of themselves. A spa voucher gives them that opportunity. It's not just a chance to unwind but also a chance to improve their well-being and beauty. When choosing a spa voucher, it's worth considering a few aspects. Firstly, the type of services - whether your mom prefers massages, facial treatments, or complete spa packages. Secondly, the location - whether the salon is conveniently located for her. Thirdly, reviews - whether the salon has good reviews from other customers. A spa voucher is a gift that says, "You deserve a moment for yourself." It's a gift that shows you remember how much your mom needs rest and relaxation. It's a gift that will surely bring her great joy.
Choosing a Mother's Day gift can be a challenge. We want it to be not only practical but also symbolic, demonstrating our love and respect for her. In this context, skincare products, perfumes, or a spa voucher are ideal solutions.
Well-selected skincare products for the face or body are gifts that will provide her with moments of relaxation and rejuvenation. Perfumes, on the other hand, represent luxury and elegance, highlighting her personality and boosting confidence. A spa voucher, meanwhile, allows your mom to take a break and recharge, showing how much we care about her well-being.
All of these suggestions have one thing in common - they are expressions of our care and love. Mother's Day is a special time when we can thank our moms for everything they've done for us. Regardless of the gift we choose, the most important thing is to show how much we value and love her. That is the most beautiful gift we can give her.