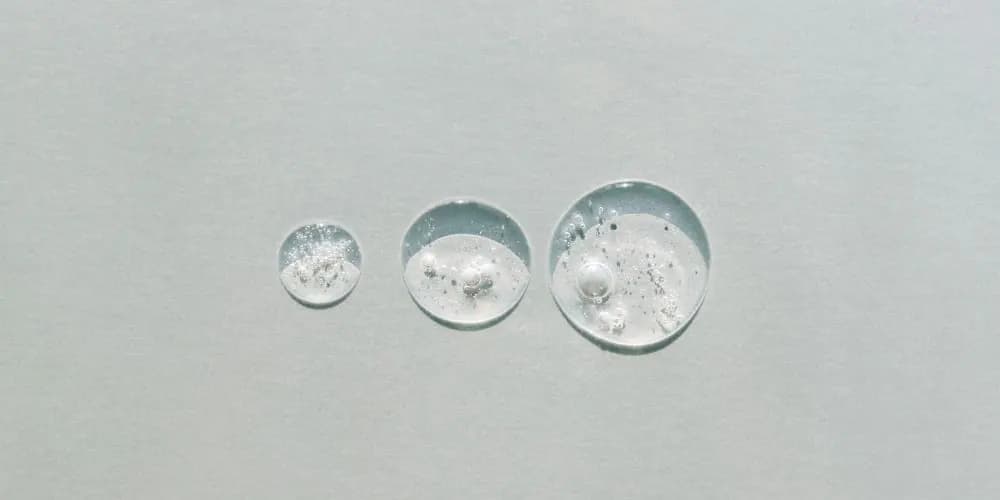 How to read cosmetic ingredient lists to choose the right skincare product?
Facial care is a crucial part of the daily routine for anyone who cares about their appearance and skin health. Regular cleansing and moisturizing are not enough to achieve the desired results. It's also vital to pay attention to what we apply to our skin. The ingredients in cosmetics directly affect skin condition, which is why it's essential to understand their effects and choose the right products.
What is INCI?
INCI, standing for International Nomenclature Cosmetic Ingredient, is the international nomenclature for cosmetic ingredients. It's a a set of standardized names for ingredients used in cosmetic products, allowing for their clear identification regardless of country or language. This abbreviation is commonly found on cosmetic packaging and serves to inform the consumer about what exactly is in a given product.
But why is INCI so important for consumers? First, it facilitates the identification of potential allergens. As a result, people with sensitive skin or allergic tendencies can avoid products that might harm them. Secondly, it enables informed product choices, as the INCI listing allows for a thorough check of what's in a cosmetic. On the packaging, the list of ingredients is usually preceded by the word "Ingredients".
The importance of reading the composition of a cosmetic
Understanding the composition of a cosmetic, although it may seem complicated, is crucial for anyone concerned about the health and beauty of their skin. Reading and interpreting the product's ingredients allows for a conscious and responsible approach to skincare.
Primarily, knowing the composition provides the opportunity to avoid ingredients that might cause allergies or irritations. For those with sensitive or allergy-prone skin, this is key. Certain substances, although popular in many products, might not be suitable for everyone.
Another benefit is the ability to tailor a cosmetic to our skin's specific needs. People with oily skin will want to avoid cosmetics with a high oil content, while those with dry skin will look for intensely moisturizing ingredients, such as hyaluronic acid or saccharide isomerate.
Moisturizing Cosmetics
Moisturizing cosmetics are the foundation of a well-designed skincare regimen. However, not every moisturizing cosmetic is the same. They differ not only in composition but also in form, which affects their function and application method. Let's take a closer look at the three most popular forms of moisturizing cosmetics: creams, serums, and oils.
Moisturizing Cream
Creams usually have a thick consistency, making them perfect for dry and mature skin types that require additional moisture support. Their composition includes moisturizing ingredients such as hyaluronic acid and glycerin, as well as occlusive ones that trap water in the skin, like waxes or silicones. Creams are typically applied at the end of a skincare routine to "seal" the previously applied products and provide protection to the skin. Our light moisturizing cream from the Hydrating Ritual line is a versatile cosmetic that works in almost any skin care routine. In this moisturizing cream, you'll find ingredients like niacinamide, hemp oil, perilla oil, and low molecular weight hyaluronic acid. They mainly provide hydration and anti-aging effects.
Moisturizing Serum
Serums are lightweight products, often with a gel-like consistency, that are quickly absorbed. They are characterized by a high concentration of active ingredients, making them excellent for skin requiring intensive hydration or regeneration. Serums primarily contain moisturizing ingredients and humectants that attract water to the skin. Apply serum before cream to maximize its benefits. The Nudmuses hyaluronic acid serum is an oil-free formula with aloe and saccharide isomerate that restores optimal hydration and soothes the skin.
Moisturizing Oils
Oils are rich in lipids, which excellently moisturize and regenerate the skin. Thus, they're perfect for those with dry, sensitive, or mature skin. The composition of oils primarily includes natural plant oils like argan oil, jojoba, or evening primrose seeds. They work occlusively, retaining water in the skin, ensuring its softness and elasticity. Oils can be used alone or added to creams to enhance moisturizing effects.
Moisturizing cosmetics should be rich in ingredients that help retain water in the skin and counteract its loss. Here are some key ingredients to look out for:
Hyaluronic Acid - One of the most popular moisturizing ingredients. Its ability to bind water ensures the skin remains hydrated, elastic, and radiant.
Niacinamide - Also known as Vitamin B3, it offers multiple skin benefits, including increasing ceramide levels and other lipids in the skin.
Shea Butter (Butyrospermum Parkii Butter) - Rich in vitamins and fatty acids, it deeply hydrates and softens the skin.
Aloe Vera (Aloe Barbadensis Leaf Juice) - A natural ingredient with moisturizing, soothing, and irritation-calming properties.
When choosing moisturizing cosmetics, it's beneficial to check for these ingredients in the INCI. Making informed product choices ensures the skin receives the best care and deep hydration.
Consciously choosing cosmetics is the key to healthy skin. Regular facial care and careful reading of product compositions guarantee that we deliver the best ingredients to the skin.