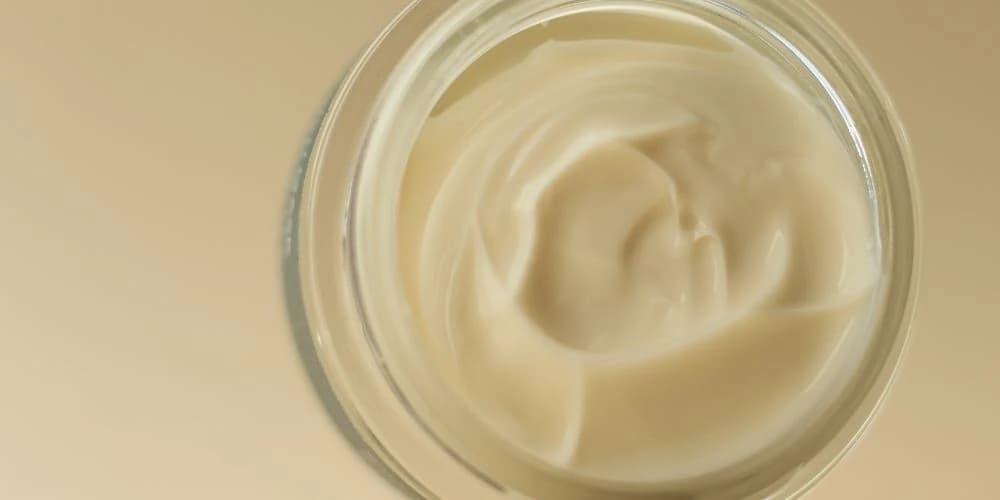 How to Choose the Best Moisturizer? Check What to Look for in the Ingredients.
Moisturizing the skin is a fundamental element of daily skincare that affects its health and appearance. Many skin problems can be caused by a lack of moisture, which can result in changes in the skin's surface, such as inhibition of its renewal, roughness, and even cracking. Fine lines and wrinkles can appear, and the skin loses its radiance. Taking care of proper skin hydration helps maintain its elasticity, firmness, and prevents premature skin aging.
Choosing the right face moisturizer can be challenging due to the variety of products available and individual skin needs. The purpose of this article is to present the key aspects to consider when choosing a moisturizer, so that everyone can consciously find a product perfectly tailored to their needs.
How does moisturizer work?
Our skin is covered with a layer of lipids produced by the skin, which protects it from, among others, moisture loss. However, under the influence of various external factors such as wind, cold, dry air, or inappropriate cosmetics, the lipid layer becomes damaged, which can lead to dryness and skin irritation. You can read more about the skin's hydrolipidic barrier here.
Moisturizers work by providing the skin with an appropriate amount of moisturizing substances, which help replenish lost moisture, and by helping to rebuild the skin's lipid layer with, for example, emollients, to prevent water loss from the skin's surface. A good moisturizer will also contain auxiliary active substances that will give the thirsty skin a soothing feeling and take care of its individual needs, as it is important that the moisturizer contains ingredients suitable for your skin type.
How to determine your skin type?
Before choosing the right moisturizer, it is worth determining your skin type and considering what it may currently need. Each skin type has different needs and requires properly selected ingredients to maintain its health and balance. Choosing a moisturizer tailored to your skin type will provide it with the necessary substances that will support its functioning. Using a moisturizer that is not suitable for your current skin needs may lead to the exacerbation of existing problems or the appearance of new ones, such as excessive sebum secretion, irritation, and acne. By choosing a moisturizer tailored to your skin type, you minimize the risk of these problems.
To determine your skin type, observe its reactions and how it changes under the influence of external factors. Check if it is dry, oily, combination, or sensitive, paying attention to the level of hydration, sebum secretion, occurrence of irritation, and different areas of the face. Familiarize yourself with the following brief characteristics of skin types to correctly determine your skin type.
Dry
Dry skin tends to flake, itch, become irritated and red. It lacks natural lipids that maintain the appropriate level of hydration. For dry skin, it is worth choosing a moisturizer with a richer consistency, rich in moisturizing and regenerating ingredients that rebuild the skin's natural lipid barrier. You can find more information about caring for dry skin here.
Oily
Oily skin is characterized by excessive sebum production, which leads to the formation of imperfections and blackheads. For oily skin, a moisturizer with a light consistency that regulates sebum production is appropriate. You can read more about caring for oily skin in this article.
Combination
Combination skin combines the characteristics of dry and oily skin - it is usually dry on the cheeks and oily in the T-zone (forehead, nose, and chin). For combination skin, it is worth reaching for a moisturizer that balances sebum production, moisturizes dry areas of the face, and does not burden oily areas.
Sensitive
Sensitive skin is prone to irritation, redness, and discomfort. For this type of skin, it is important to choose a moisturizer with a gentle formula that, in addition to moisturizing ingredients, also contains soothing substances. Look for ingredients such as aloe vera, rose water, or bisabolol in the composition.
What ingredients to look for in moisturizer?
A good moisturizing cream should contain moisturizing ingredients (such as hyaluronic acid) and emollients that support the regeneration of the lipid layer. Ingredients that help restore optimal skin hydration include:
hyaluronic acid,
ceramides,
plant oils and butters.
Hyaluronic acid
Hyaluronic acid is a natural component present in the skin that can bind large amounts of water. Unfortunately, its amount in the body decreases with age. In moisturizing creams, it acts as a powerful moisturizer, increasing skin elasticity and firmness, and reducing the visibility of fine lines and wrinkles. You can learn more about hyaluronic acid here.
Ceramides
Ceramides are components that co-create the skin's protective barrier. They help maintain hydration, protect against water loss, and negative external factors. In moisturizing creams, ceramides help rebuild and strengthen the skin barrier, contributing to its healthy appearance.
Saccharide isomerate
Saccharide isomerate is a highly moisturizing natural ingredient that has the ability to bind water in the epidermis. This ingredient reduces flaking and itching of the skin, improves its smoothness, strengthens its protective barrier, reduces tightness, and provides a sense of comfort. It is suitable for caring for all skin types.
Niacinamide
Niacinamide is a form of vitamin B3 that has versatile properties. This ingredient not only moisturizes but also regulates sebum secretion, evens out skin tone, improves elasticity, and reduces wrinkles.
Plant oils and butters
Plant oils and butters not only nourish the skin but also serve as emollients that help rebuild hydration. Interesting oils include: raspberry seed oil, jojoba oil, perilla oil rosehip oil, avocado oil, sweet almond oil, and monoi oil. It is also worth paying attention to shea butter, which helps to make dry skin more elastic and firm.
Moisturizing cream is an incredibly important cosmetic in the daily care of facial skin. Thanks to its properties, it provides the skin with adequate hydration, which affects its appearance and condition. Remember that choosing the right moisturizing cream should take into account your skin type and its individual and current needs. It is important that the cream contains ingredients that support skin health and hydration. I hope this article has helped you understand what to look for when choosing a moisturizing cream. Adequate skin hydration is crucial for its health, so it is worth investing in a good moisturizing cream and regularly taking care of your skin.
Recommended Moisturizing Creams: